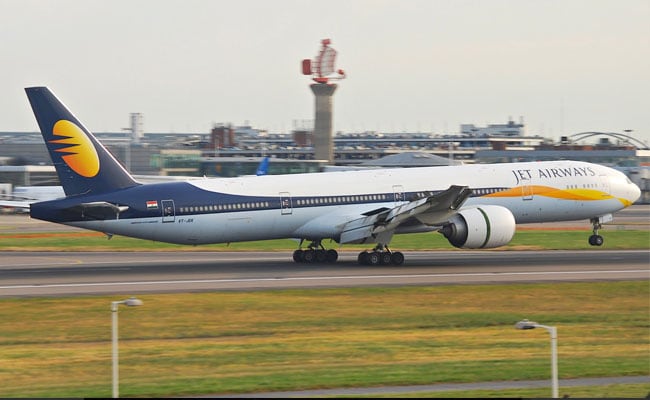 Full service carrier Jet Airways is offering two couple international flight tickets in a contest. Jet Airways' offer on international flight tickets is in collaboration with KLM Royal Dutch Airlines. Jet Airways is offering two couple plane tickets from New Delhi to Amsterdam, the capital of Netherlands. Participants must answer a set of 10 multiple choice questions based on King's Day to win Jet Airways' international flight tickets to Netherlands from India. Celebrated on 27 April, King's Day is the birthday of Netherlands' King Willem-Alexander.
How to participate in Jet Airways' King's Day Quiz to win international flight tickets to Amsterdam
(Also Read:
GoAir, Jet Airways, AirAsia Offer Discount On Flight Tickets On These Routes
)
Participants must use their Facebook profile to participate in the quiz. Participants need to fill in their Facebook username as their username for the quiz to get started. If they do not fill in their Facebook username, the Dutch embassy will not be able to contact the winner.
(Also Read:
Jet Airways Offers Discount On Economy Flight Tickets
)
Condition to avail Jet Airways' offer on international flight tickets to Amsterdam
Participants must be over 18 year of age and a resident of India, stated onlinequizcreator.com, the link of which was shared in the tweet by the Dutch embassy from its official Twitter handle, Netherlands in India (@NLinIndia).
The reward of flight tickets would be for routing Delhi - Amsterdam - Delhi in Economy class.
The reward is non-transferable and non-redeemable against cash.
The contest will end on 30th April at 9:00 AM.
Two lucky winners will be chosen by a means of a lucky draw from the ones who have submitted correct answers for all the 10 questions.
The chosen winners must be present to take their reward on 8th May, 2018 from 19:00 PM - 21:00 PM at the Embassy's King's Day Reception in New Delhi.
Decision of choosing the winner is at the sole discretion of the Embassy.
Early this month, Jet Airways announced a
discount of up to 30 per cent
on tickets for flights to the Netherlands starting from Delhi, Mumbai and Bengaluru.
Recently, Jet Airways also offered up to 30 percent discount on fares on international flights via
Paris and Amsterdam
to Barcelona, Brussels, Copenhagen, and other European cities.
Jet Airways is also offering international flight tickets for
travel to Mexico
commencing from May 1, 2018 between Delhi and Mumbai and Mexico City via the Heathrow Airport in London.