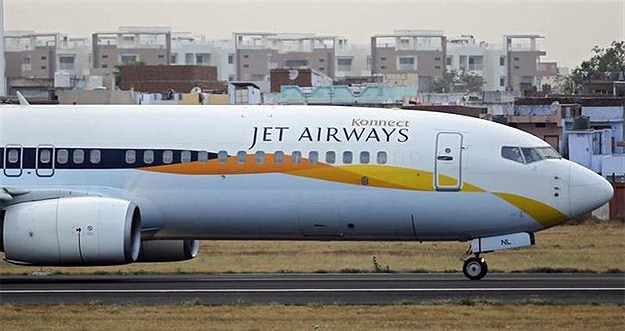 Mumbai:
Naresh Goyal-promoted Jet Airways is likely to lease three of its Boeing 777-300 ERs to its equity partner Etihad Airways after they return from Turkish Airlines later this year, according to sources.
Jet was earlier planning to induct these wide-bodied planes, which are on lease with Turkish Airlines and will be coming back by October this year on completion of the lease period.
However after Etihad's proposal, it shelved the plan, they said.
"Jet Airways wanted these three Boeing planes to be put on its international network. However, Etihad requested Jet to lease out these planes to them as it wants them to deploy for its overseas network, which is under consideration," a source told PTI.
Etihad had picked up 24 per cent stake in the Mumbai-based carrier for over Rs 2,060 crore last year, making it the first FDI in the domestic aviation sector.
Spicejet is also reportedly in talks with investors to sell stake to raise cash.
Jet has already leased out some of its aircraft--Airbus 330-200s and Boeing 777-300ERs-- to Etihad.
When contacted, a Jet Airways spokesperson only said the airline will take measures which will help it achieve profitability.
"We continually evaluate option with a focus on profitability," the Jet Airways said in a statement.
Last week, Jet reported its worst-ever losses at Rs 4,129 crore 2013-14, forcing it to adopt tough measures to lower costs and achieve profitability with a three-year business plan.
The airline, which last week hired the Australian national Cramer Ball who was formerly with Etihad, as its new CEO, posted a net loss of Rs 2,153 crore for the March quarter. This was the fifth straight quarterly loss for the airline.