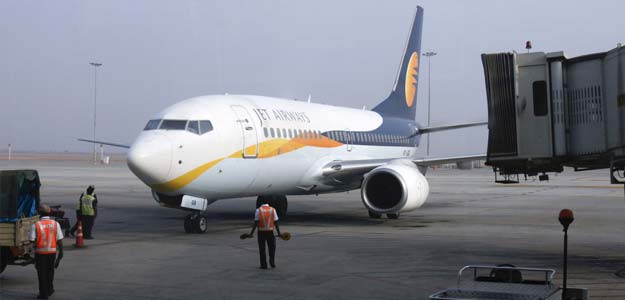 New Delhi:
Jet Airways said on Thursday that it was in talks with Abu Dhabi's Etihad Airways for a potential stake sale, although terms have not been finalised yet.
The statement was the first confirmation of a potential deal by either side, a day after an Indian government source said the Gulf carrier could pay up to $330 million for a 24 per cent stake in the carrier.
Jet's shares surged as much as 6.4 per cent on Thursday. The stock has risen 65 per cent since India relaxed rules allowing foreign airlines to buy up to a 49 per cent stake in local carriers in September.
"Various structures are being explored by the legal and commercial teams," Jet said in a statement to the Bombay Stock Exchange, adding any structure would comply with Indian rules.
The founder of Jet Airways is likely to convert shares owned by its holding company into his personal stake to comply with foreign investment regulations, a government source had said.
Tail Winds Ltd, the Isle of Man-based investment vehicle of Jet founder Naresh Goyal, currently holds 79.99 per cent of Jet Airways.
Etihad declined comment.
Etihad and Jet already have a code-sharing agreement, and a tie-up could make Jet a more formidable competitor to state-owned Air India, while strengthening Etihad's position against Dubai-based Emirates Airline, which carries a big chunk of the traffic between India and the Middle East.
A deal between Jet and Etihad could shut the door on grounded rival Kingfisher Airlines, which is in desperate need of cash to fly again and was in talks with Etihad to sell a stake.
Etihad's decision to buy into Jet may be announced in 10 days, the same source quoted earlier said on Wednesday.
Etihad, which expanded globally through stake purchases in the likes of Air Berlin and Virgin Australia, is looking to extend its geographical reach to India and other Asian markets, its chief executive told Reuters in October.
Copyright: Thomson Reuters 2012