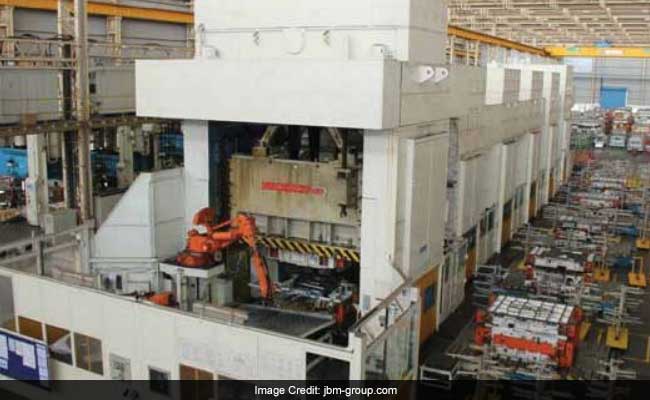 New Delhi
: JBM Auto on Tuesday reported a 6.28 per cent increase in consolidated net profit at Rs 18.10 crore for the quarter ended June 2016.
The auto components manufacturer had posted a net profit of Rs 17.03 crore for the corresponding period a year ago.
Total income of the company rose to Rs 430.90 crore for the fiscal first quarter, as against Rs 364.30 crore in the year-ago period, it said in a statement.
"We have been able to sustain the growth momentum backing on the operational efficiencies, increased product portfolio and improving margins from the existing business divisions of the company. This has enhanced our revenues across various segments that we cater to," JBM Group executive director Nishant Arya said.
"The coming quarter is going to be even more exciting as we are in the process of delivering the next lot of CITYLIFE buses," he added.
Shares in JBM Auto, on Tuesday, ended 0.43 per cent lower at Rs 151.45 apiece on the BSE, whose benchmark Sensex finished down 0.35 per cent.