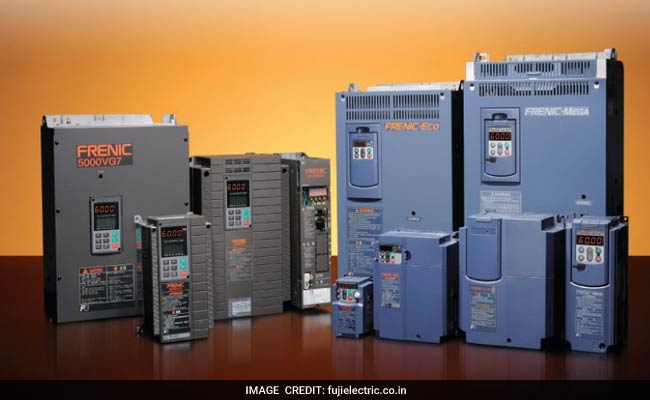 New Delhi
: Japanese electric major Fuji Electric on Tuesday formed a joint venture with Faridabad-based Gemco Controls - a leading manufacturer of industrial automation and power control systems, as part of its plans to expand business operations in India.
"The joint venture establishes a new entity in India 'Fuji Gemco Pvt Ltd' in which Fuji Electric has 51 per cent stake. Fuji Electric invested approximately $200 million to expand outside Japan business from 2013 to 2015 and one of the investments is Fuji Gemco," the Japanese major said in a release.
Through this 51:49 JV between Fuji and Gemco, Fuji Electric India is looking to set itself apart by offering systems solutions in sync with its "Innovating Energy Technology" philosophy, it added.
"India is a significant market for us and the joint venture with Gemco is a reflection of our commitment towards the Indian market. To grow in India, we have to evolve our operations so as to become solution provider and manufacturer," said Kenzo Sugai, executive vice president and elected corporate director, Fuji Electric Co Ltd, Japan.
Fuji Electric is estimating that the industrial power electronics market in India (which includes industrial infrastructure as well as power electronic devices) is set to grow at 9 per cent a year between 2016 and 2018, Mr Sugai said, adding that this makes the company extremely optimistic about India.
"India would contribute 30 per cent of the overseas sales (of the Asian markets by 2018)," said Mr Sugai.
In FY15, Fuji had overseas net sales of $2.17 billion and is expecting a 27 per cent increase to $2.81 billion by 2018.
"We are delighted today to join hands with Gemco for expansion of business operation in India. We seek to double our existing sales revenues in industrial infrastructure and power electronic device business in India by FY 2019," said Shoumitra Chatterjee, chief executive officer/president, Fuji Electric India Pvt Ltd, and chairman, Fuji Gemco Pvt Ltd.
"We are extremely happy to be associated with Fuji Electric in India. Fuji Electric is known for its state-of-the-art technology and innovation in electrical and thermal energy technology. The joint venture combines our engineering and marketing expertise with the technological prowess of Fuji Electric to provide reliable industrial infrastructures," said Mahesh Sachdeva, managing director, Fuji Gemco Pvt Ltd.
At present, Fuji is focusing on smart grid system, energy management, factory automation and gas analyser business in India.
Established in 1980, Gemco is a manufacturer of power electronics, DC drives and automation system for various industrial applications.