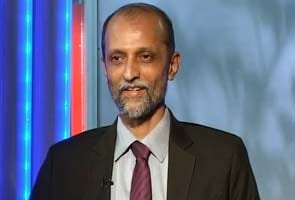 Finance Minister Arun Jaitley's maiden budget this week will be one of the most closely watched events of the year and expectations have reached a crescendo. Dr Ajit Ranade, chief economist of Aditya Birla Group, hopes that the Narendra Modi-led Bharatiya Janata Party's first budget in a decade will signal its intention to put an end to "tax terrorism'.

In its manifesto before winning a historic mandate in the elections, the BJP had blamed the earlier Congress-led government for "tax terrorism".

"This government has come on the back of all that talk, so surely the signal that the finance minister can give is we no longer believe in tax terrorism or we firmly believe that we are friendly to the tax payer," Dr Ranade told NDTV. (Watch)

Retrospective tax demands slapped on multi-national giants like Vodafone, Nokia, Shell, etc. have deterred investors from looking at India as a favourable destination.


However, Aditya Birla Group said it would not be possible to do away with retrospective taxation altogether. "No government can promise never to do retrospective amendment because sometimes they are required to correct historic anomalies. For example, if a tax has been collected for the last 20 years, suddenly the courts find that this was something not proper all this while, you need to regularise it retrospectively," Dr Ranade said. But the government must make it clear that it will use retrospective taxation only in "very rare cases", he added.
Dr Ranade believes Mr Jaitley will do well not to touch tax rates this year.
"Rather than only looking at tax revenues and increasing tax rates, I think I would recommend that the government desist from doing any increase because that directly impacts inflation, it affects sentiment, it affects business confidence," Mr Ranade said.