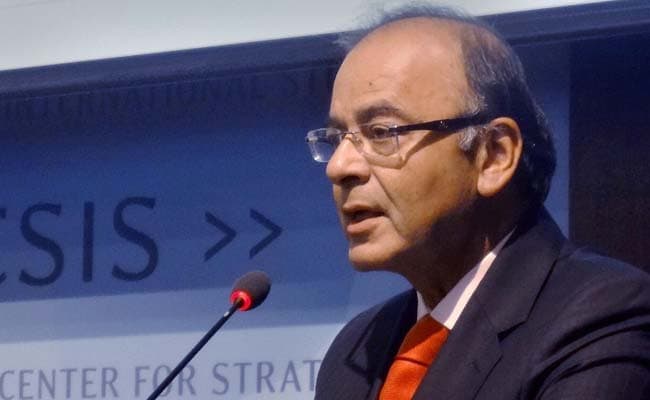 New Delhi/Mumbai
: Finance Minister Arun Jaitley said the government would take into account the impact on foreign investments should it act to prevent illegal funds or "black money" from flowing into India through popular equity derivative products.
The comments came after a Supreme Court-appointed panel said on Friday that India needed to take stronger measures to identify the owners of participatory notes (P-notes), or derivatives that track domestic equity markets.
P-notes are popular with foreign funds, but regulators also suspect some of these flows are in reality illicit domestic money being repatriated back into India, taking advantage of looser registration standards for owners of these products. About Rs 2.75 lakh crore ($42.9 billion) worth of P-notes were outstanding as of the end of June.
India's broader Nifty fell more than 1 per cent on Monday and headed for its biggest daily decline since June 11, as investors were concerned government action against P-notes would also hit genuine foreign investments.
"The government will apply its mind in due course, keeping in mind the investment environment of the country," Mr Jaitley told reporters when asked about what government action would be taken in response to the panel's report on Friday.
The broader Nifty was down 1.7 per cent at 3:00 p.m., although analysts said a tumble in China's equity markets on Monday played a large role in affecting market sentiment.
India has been a popular destination for foreign stock investors on the back of hopes for economic reforms from Prime Minister Narendra Modi's government, which was elected in May last year.
About $22.5 billion in investments have flowed into Indian stocks from abroad since the start of 2014, including to P-notes.
Analysts cautioned the government would need to tread carefully with P-notes given worries that in going after "black money" - or illegal funds stashed abroad to avoid taxes - the government would overplay its hand.
The Modi government got into a tussle with overseas investors this year after tax authorities in December started to retrospectively impose a tax called the minimum alternate tax (MAT), sparking an outcry that hammered the country's stock and bond markets.
Among the leading decliners on Monday were heavily-owned blue chips such as ICICI Bank.
"There is more than 2 trillion rupees in exposure in participatory notes. You don't have the luxury of restricting it: ultimately the government will have to compromise," said G Chokkalingam, founder of Equinomics, a Mumbai-based research and fund advisory firm.
© Thomson Reuters 2015