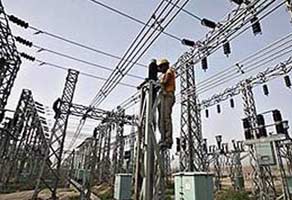 New Delhi
: Jaiprakash Power Ventures Ltd on Monday said it has paid $75 million to bondholders on sale of securities of its arm Himachal Baspa Power Company Limited (HBPCL) to JSW Energy.
"With reference to the earlier letter dated March 31, 2015...the Company had paid $50 million upto March 31, 2015 and now a further sum of $75 million has been paid to the bondholders upon sale of securities of company's subsidiary Himachal Baspa Power Company Limited (HBPCL) to JSW Energy," Jaiprakash Power Ventures Ltd informed the BSE.
It needs to be mentioned that the company's Baspa-II and Karcham Wangtoo hydro-power plants were transferred and vested with HBPCL, pursuant to sanction of the scheme of arrangement by the High Court of Himachal Pradesh at Shimla and such scheme becoming effective on September 01, 2015, it added.
Consequent upon the aforesaid payments to foreign currency convertible bondholders (FCCB), the total outstanding bonds stood reduced to $101,421,203.31. Interest (at the rate of 7 per cent per annum) on the said outstanding bonds has been paid up to September 14, 2015, it said.
In a separate filing, the company had said that its shareholder, through a postal ballot, have approved sale of its entire stake held in HBPCL for about Rs 9,700 crore as per an agreement on November 15, 2014 with JSW Energy.
HBPCL has two operating Hydro Power assets-300 MW Baspa-II hydro-electric project (HEP) and 1,091 MW Karcham Wangtoo HEP.