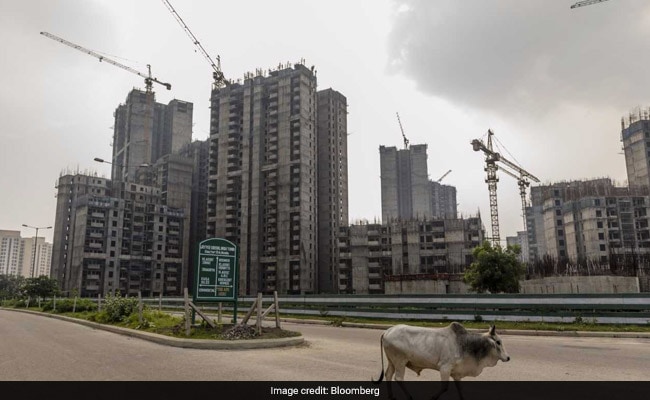 New Delhi:
Debt-ridden Jaiprakash Associates Wednesday said the RBI has approved the company's plan to exchange existing convertible bonds worth $150 million due in 2017 with those maturing in 2020-21.
The bondholders had already approved the proposed exchange offer in June this year. In a filing to the BSE, Jaiprakash Associates informed that "the RBI has approved the proposed exchange offer on October 30". In terms of the notice and the extraordinary resolution, the company and the lead bondholders have agreed to further extend the "long stop date" to November 30, it added.
The company said its finance committee of board of directors will meet on November 16 to take necessary steps in this regard. In June, Jaiprakash Associates had said that bondholders agreed to exchange outstanding existing foreign currency convertible bonds (FCCBs) worth USD 150 million. The bonds were issued in September 2012 with maturity in 2017 and a coupon rate of 5.75 per cent.
As per the proposal, the bondholders agreed to exchange their current bonds with FCCBs worth USD 38.64 million bearing the same coupon rate with maturity in 2021 and amortising bonds worth USD 81.69 million with coupon rate of 4.76 per cent and maturity in 2020.
The company agreed to make certain upfront payments to bondholders who decided to waive defaults of existing bonds under this proposed exchange offer, subject to certain conditions, including the approval from the RBI. Jaypee Group is facing a debt crisis and its group firm Jaypee Infratech has been taken over by a National Company Law Tribunal (NCLT)-appointed IRP (Insolvency Resolution Professional) for recovery of bad loans. The group is facing huge protest from home buyers due to significant delays in delivery of projects and doubt over its financial health.
Jaiprakash Associates, which is the flagship company of the Jaypee group, is selling its assets to repay debt. It is a diversified infrastructure company engaged in segments like engineering, construction and real estate development, cement manufacturing, hospitality and sports management. In a notice to shareholders for the annual general meeting (AGM) held on September 23, Jaiprakash Associates had said it has taken various steps to reduce its debt, including sale of cement plants.
The company has divested a substantial portion of its cement business with a capacity of 17.2 MTPA (million tonnes per annum) to Aditya Birla Group firm UltraTech Cement at an enterprise value of Rs 16,189 crore. It also plans to sell entire 74 per cent stake in Bhilai Jaypee Cement Ltd for an enterprise value of Rs 1,450 crore and the deal is expected to be concluded by year-end.
Bhilai Jaypee Cement owns 1.1 MTPA clinker plant at Satna in Madhya Pradesh and 2.2 MTPA cement grinding unit at Bhilai, Chhattisgarh.
(Except for the headline, this story has not been edited by NDTV staff and is published from a syndicated feed.)