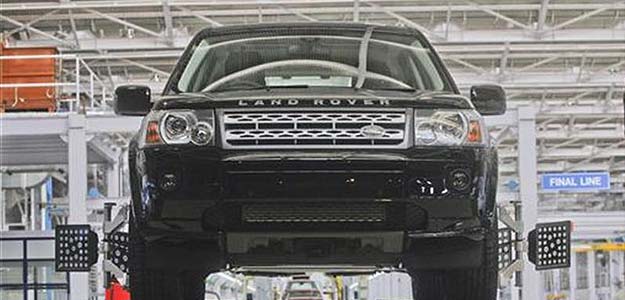 New Delhi
: Tata Motors-owned Jaguar Land Rover (JLR) sold 47,634 units globally in September, up 3 per cent compared to the same month last year.
"The all-new Jaguar XE and the all-new Discovery Sport continued to impress this month, retailing more than 13,000 vehicles in total," JLR Group sales operations director Andy Goss said.
Sales in the UK, Europe and North America have shown impressive growth year-to-date despite a challenging macro-economic environment, particularly in China, he added.
During September, Jaguar sold 10,394 vehicles, up 22 per cent from the same period previous year.
"The increase reflects strong sales of the all-new Jaguar XE sports saloon in markets in which it has gone on sale since May, with China sales only starting in September and US sales starting in 2016," the UK-based firm said.
Land Rover retailed 37,240 in the month, down one per cent compared to a very strong September in 2014, JLR said.
For the second quarter ended September 30, the company retailed 1,10,200 vehicles, one per cent down from the same period previous fiscal year.
Commenting on China sales during the second quarter, the company said, "The lower sales in China in Q2 FY16 reflect the continued accelerated slowing of economic conditions in China, together with planned new model transitions."
JLR had about 5,800 vehicles stored at the port of Tianjin, which was hit by a major explosion in August. Many of these vehicles were destroyed or damaged.
"Given the exceptional nature of this event, JLR is still assessing the damages and it may be some time before the company knows what insurance and other recoveries will be," it said.
There is likely to be a one-time exceptional charge in the second quarter of FY16 before any potential recoveries in subsequent quarters, it added.
On the outlook for the rest of the fiscal year, the company said, "JLR remains confident about the future and in the second half of FY16 plans to continue to build on the successful launches of the Land Rover Discovery Sport, the Jaguar XE and the new Jaguar XF."
The company's plans to launch the new Range Rover Evoque and Jaguar XJ, followed by the recently unveiled Jaguar F-Pace in late Q4 of financial year 2015-16, it added.