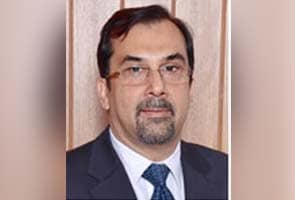 New Delhi:
FMCG major ITC on Monday announced the appointment of Sanjiv Puri as its chief operating officer with immediate effect.
The board of the company, in its meeting held today "redesignated Sanjiv Puri, Wholetime Director, also as Chief Operating Officer of the Company with immediate effect," ITC said in a BSE filing.
On December 6, ITC had elevated Sanjiv Puri as Director of its FMCG business replacing P Dhobale.
He also has responsibility for ITC's Packaging & Printing Business (PPB) and Paperboards and Specialty Papers Division (PSPD) business from January 22, 2016.
Prior to his appointment as director, Mr Puri was President FMCG Businesses from December 2014, which takes care of segments as cigarettes, foods, personal care, education & stationery products, matches and agarbattis. Mr Puri had joined ITC in 1986.
Shares of ITC were trading at Rs 250.70 at 1311 hrs, up 0.46 per cent from the previous close on BSE.