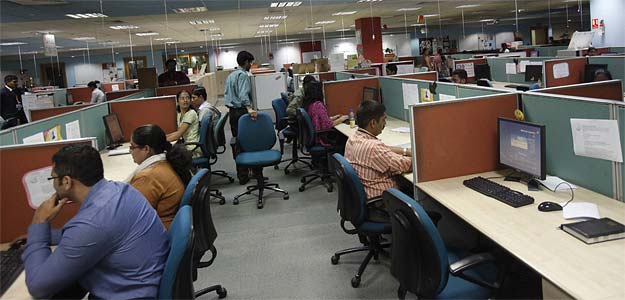 Shares on information technology (IT) companies were trading higher on Friday after quarterly results posted by IT bellwether Accenture raised expectations of strong second quarter earnings from the Indian IT companies. The gauge of IT shares on the National Stock Exchange - Nifty IT index rose as much as 2.73 per cent to hit an intraday high of 37,823.15. Eight out of 10 shares in the Nifty IT index were trading higher, led by Larsen & Toubro Infotech's 5 per cent gain. Buying in IT stocks was triggered after Accenture clocked record revenues of $50.5 billion for the full financial year.
For the fourth quarter, revenues were $13.4 billion, an increase of 24 per cent in U.S. dollars and 21 per cent in local currency compared with the fourth quarter of fiscal 2020, Accenture said in a press release.
"We are very proud of our outstanding fiscal 2021 financial performance, reflecting growth significantly above the market and strong momentum heading into fiscal 2022. Our results reflect the dedication and hard work of our 624,000 incredible people, who are laser-focused on creating tangible value for our clients, innovating with our ecosystem, and being the trusted partner of choice on our clients' transformation journeys," Julie Sweet, Accenture CEO said.
During the quarter, Accenture clocked new bookings worth $15 billion, up 7 per cent in dollar terms. Its consulting new bookings were $8 or 53 per cent of total new bookings and outsourcing new bookings were $7.1 billion or 47 per cent of total new bookings, Accenture said in a press release.
Back home, shares of Infosys, the country's second largest IT company, jumped over 2 per cent to hit a record high of Rs 1,788.00. HCL Technologies, Wipro, Mindtree, TCS, Coforge and Tech Mahindra were also trading higher.