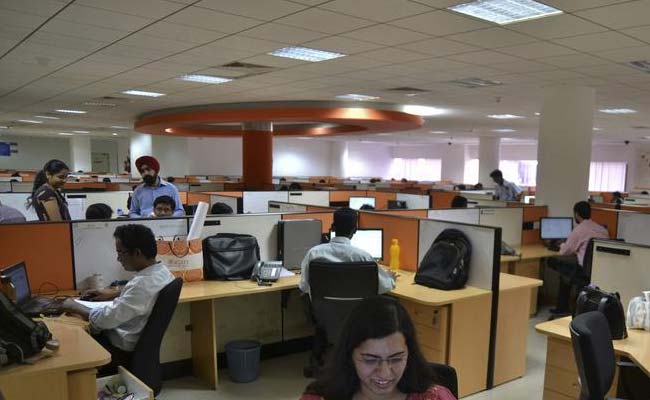 Highlights
Automation has put to risk nearly five lakh jobs in India's IT sector
IT professionals being challenged to add value to their organisations
No. of niche specialisations students up 50% in 4 months, one expert says
India's $150 billion IT industry is in the midst of a major upheaval. Pressurised by lower margins and rising costs, IT companies are switching to automation. Automation has put to risk nearly five lakh jobs from India's IT sector in next five years, according to a report from US research firm HfS Research. As the industry evolves at a rapid pace, IT professionals are constantly being challenged to add value to their organisations. Meanwhile, tech workers are picking up new skills and languages to stay relevant as new digital technologies change the way IT and related industries function.
Commenting on the current trend of upskilling as a way to safeguard their IT career, Simplilearn, an online learning platform for professionals, said that students for niche specialisations like Big Data, Cloud, Data Science, Devops and Cyber Security have grown by 50 per cent in the last four months.
The company, which expects further acceleration in student enrolment in these new areas, said that in the last three months, in categories such as DevOps, enrolment rose 109 per cent, cloud 70 per cent, while students for Big Data and Data Science rose 60 per cent and 45 per cent respectively.
"It is more important than ever for IT professionals to make sure that they are skilled in the right domains. While there is panic around job losses, in areas like Big Data, Cloud, Data Science, Devops and Cyber Security, companies are recruiting in large numbers. For example, in Data Science alone there are 85,000 jobs openings and companies are struggling to find the right talent," Kashyap Dalal of Simplilearn noted.
India's IT industry is one of the largest employers in the country. While there is paranoia in the IT industry currently around the fear of job losses, Mr Dalal noted that "being close to the industry what I see is more a skill re-shuffle".
Urging laid-off IT employees to "go back to drawing board" instead of despairing, Gaurav Vohra of Jigsaw Academy said in a blog post that "analytics and Big Data will need hundreds of thousands of people in the coming years. Similarly, IOT, virtual reality, artificial intelligence and robotics will also need trained professionals."
Here are the top IT jobs that will be in demand in the future: