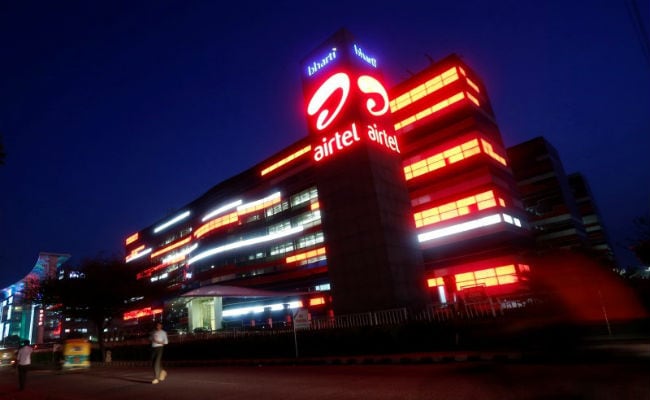 Giving a competition to Reliance Jio which has continued to offer a range of offers with data benefits, Bharti Airtel has started a similar scheme that offers unlimited calling (both local and STD) across all networks. As per the new Airtel Rs 399 offer, users will also get 1GB of data per day for duration of 84 days. The offer comes in the wake of immense competition in the telecom sector after Jio's disruptive entry. It is only for prepaid users and is not valid for special, commercial or enterprise purposes, Airtel said on its website. Also, the offer cannot be clubbed with any other plan, it added.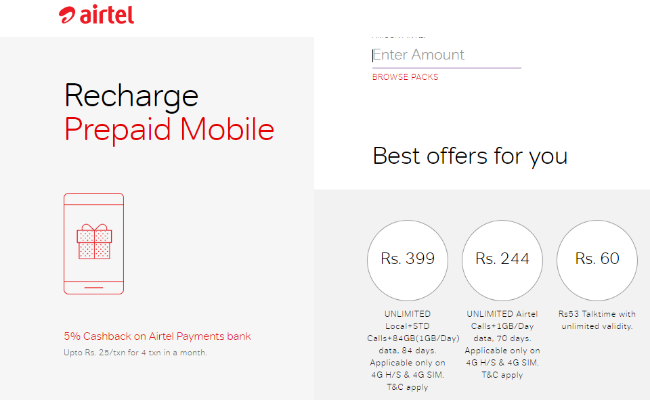 Bharti Airtel is offering another plan at Rs 244 which provides 1GB data per day for 70 days. Under this offer, users will get free calls across Airtel network only.
Along with other telecom operators, Airtel has also offered many new offers recently which have impacted the revenue and profit of all the respective players in the industry.
Bharti Airtel reported its smallest profit in 18 quarters for the June quarter. Profit on a consolidated basis, which includes Bharti's Africa operations and satellite TV business, among others, fell 75 per cent to Rs 367 crore in the three months to June 30, the company said in a statement. This is the lowest profit reported by the company since December 2012.
The price war in the telecom sector is expected to increase further as the Mukesh Ambani-led Jio has announced an "effective zero price" 4G Volte JioPhone.