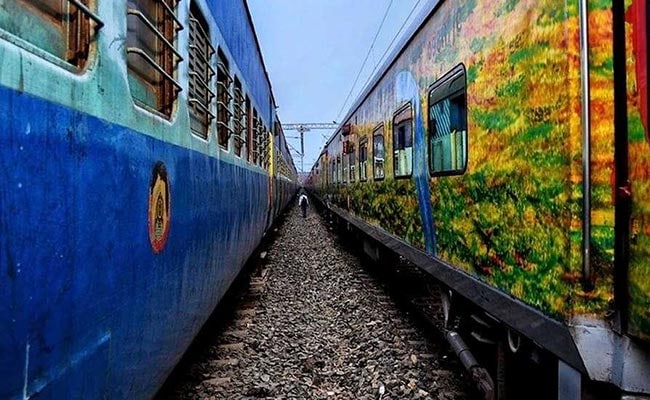 What is TDR and how to file it through IRCTC website? TDR means Ticket Deposit Receipt. It is meant for people who do not undertake a train journey despite having a booked ticket and want to apply for a refund. IRCTC, the e-ticketing arm of Indian Railways, provides the facility for online filing of TDR. Indian Railways has also come up with a new facility which enables passengers - those who have filed a
TDR
- to check the refund status online. According to IRCTC website, a confirmed e-ticket can be cancelled online till preparation of charts. After preparation of charts, the user will have to file an online TDR for claiming a refund.
TDR process: The refund is processed by the concerned Zonal Railway, according to the rules prescribed by the Railways. Once the refund is received from the concerned Zonal Railway,
IRCTC
credits the amount back to the customer's account.
Here are five things to know about the TDR rules for e-tickets, according To IRCTC:
If the train is cancelled, there is no requirement for filing TDR. IRCTC processes the refund automatically.
If the train is running late by more than 3 hours and the passenger has not travelled, a TDR has to be filed before the actual departure of the train for availing full refund.
If the passenger has not travelled on the ticket booked, no refund of fare will be given if the ticket is not cancelled or a TDR not filed online.
No refund is granted in case of confirmed
Tatkal tickets
. But in some cases, the Railways allows refund and the customer has to file TCS through IRCTC website. The special situations include: if the train is delayed by more than 3 hours at the journey originating point of the passenger, if the train is to run on a diverted route and passenger is not willing to travel, and if the train is to run on diverted route and boarding station or the destination or both the stations are not on the diverted route.
No refund is given in case of RAC/waitlisted tickets if none of the passengers travelled and if TDR is filed after 30 minutes before the scheduled departure of the train.
How To File TDR On IRCTC Website
IRCTC forwards the TDR case to concerned Zonal Railway on the basis of customer request. After logging into the IRCRC website, the customer can select the Services tab and then select File TDR from the down-down menu
(A snapshot of IRCTC website)
How To Check TDR Refund Status
IRCTC in a recent tweet, shared the
link of the website
where one can check the refund status of ticket for which TDR was filed.
Filed #TDR for your #PNR? Now check TDR #claim status here - https://t.co/LtPkqQfamSpic.twitter.com/HyFPJODkjA

— IRCTC (@IRCTCofficial) May 24, 2018
This new facility shows the status of refunds for tickets bought online or at ticket counters. The Passenger Name Record (PNR) numbers need to be keyed in to know the refund status.
(The train ticket refund status can be checked through PNR detail)
IRCTC advises customers not to the close the account from which ticket was booked so that the refund amount can be credited back.