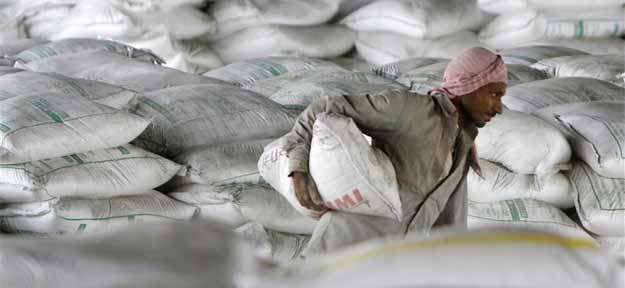 Cement stocks have caught investors' fancy in the past one month. In the past one month, Ambuja Cements has surged 13 per cent, UltraTech 9.5 per cent, ACC 20 per cent, JK Cements 16.7 per cent and JK Lakshmi 20 per cent. In comparison, Nifty has gained 4 per cent.

Expectations of strong corporate earnings in the fourth quarter on the back of rising demand and prices are driving gains in cement stocks, analysts say.

Ritesh Shah, research analyst at Investec, expects cement stocks to rally further in coming months.
"We continue to remain positive on the sector. We see more value in the space despite the rally in stocks," he said. "We clearly believe that infra demand is coming through - be it roads, bridges, or irrigation. The preliminary data on residential construction is also encouraging." (Watch)

A good monsoon will further boost cement demand, Mr Shah added, as 60 per cent of rural income depends on agriculture.

The construction sector accounts for a big chunk - nearly 60 per cent - of cement demand, said Mr Shah.


In that segment, "affordable housing as a segment is specifically gaining steam," he added.
Investec's Top Picks
Among largecap names, he likes UltraTech and Shree Cement. "UltraTech has run-up but we still see a upside of 15-20 per cent" Mr Shah said.
"Shree Cement has strength on the cost side... Volume growth will continue and Shree Cements has constant advantage as well. "
In the midcap space, Mr Shah likes JK Cements, JK Lakshmi Cement and Prism Cement.