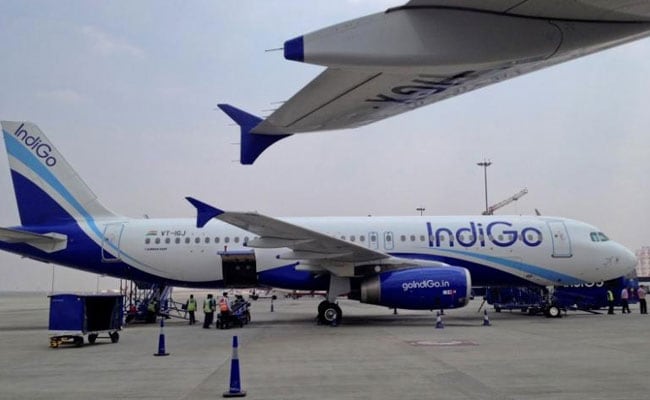 New Delhi
: Shares of InterGlobe Aviation, the parent of IndiGo airline, slumped 6 per cent after it showed interest in buying out Air India's global operations.
The stock lost 5.82 per cent to close at Rs 1,164.95 on BSE. During the day, it dived 6.2 per cent to Rs 1,160.20.
On NSE, shares of the company dropped 5.69 per cent to end at Rs 1,166.55.
In terms of volume, 1.79 lakh shares of the company were traded on BSE and more than 21 lakh shares changed hands at NSE during the day.
The stock had fallen over 2 per cent in the previous session as well. In two days, the company's market valuation has declined by Rs 3,523.49 crore to Rs 42,124.51 crore.
IndiGo President Aditya Ghosh wrote to Minister of Civil Aviation Gajapathi Raju soon after the Cabinet on Wednesday gave its in-principle approval to Air India's disinvestment, showing interest in buying overseas business.
"Kindly treat this letter as our expression of interest in acquiring the international airline operations of Air India and Air India Express. Alternatively, we are equally interested in acquiring all of the airline operations of Air India and Air India Express," Ghosh said in the letter.
IndiGo is the market leader in the domestic aviation sector with a share of little over 41 per cent.
Air India has a debt of Rs 52,000 crore and is surviving on a bailout package of Rs 30,000 crore approved in 2012.
(This story has not been edited by NDTV staff and is auto-generated from a syndicated feed.)