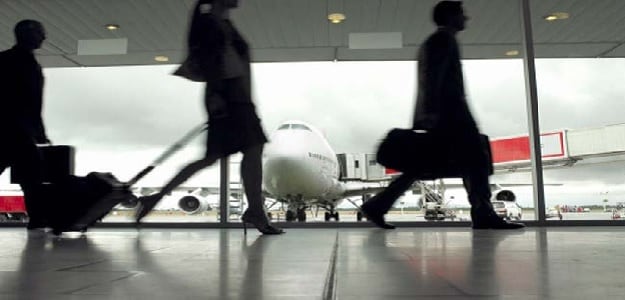 Mumbai:
Shares of InterGlobe Aviation and Jet Airways on Wednesday fell by as much as 4 per cent after aviation turbine fuel price was hiked by a steep 9.2 per cent.
InterGlobe's stock fell by 3.78 per cent to close at Rs 1,020.70 on BSE. Intra-day, it lost 4.53 per cent to Rs 1,012.60.
Shares of Jet Airways went down 2.04 per cent to end at Rs 576.05. During the day, it fell by 2.81 per cent to Rs 571.50.
"Shares of aviation companies remained under pressure as the prices of ATF was hiked. Fuel being the major cost driver for airlines, Jet Airways and Indigo were down," Bonanza Portfolio Ltd, Head Wealth Management and Financial Planning, Achin Goel said.
In the fourth straight monthly increase in rates on global cues, ATF price in Delhi was increased by Rs 3,945.47 per kilolitre, or 9.2 per cent, to Rs 46,729.48 per kilolitre, the oil companies announced today.
Jet fuel constitutes over 40 per cent of an airline's operating cost and the latest price increase will add to the financial burden of cash-strapped carriers.
(This story has not been edited by NDTV staff and is auto-generated from a syndicated feed.)