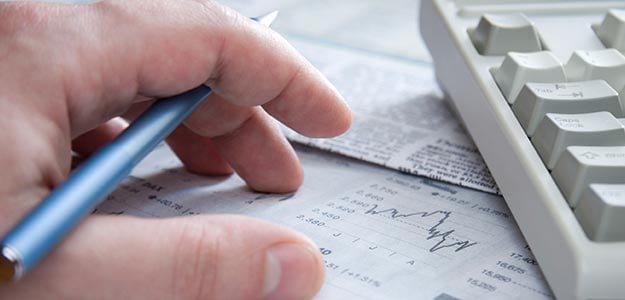 The interest rate cut on small saving schemes announced on Friday came in as a big disappointment for investors. One of the most popular small-saving schemes, PPF (public provident fund), will now fetch an interest of 8.1 per cent as against 8.7 per cent earlier.
This move comes after the government announced that the interest rates on small savings schemes will be revised on a quarterly basis as against annually earlier.
Earlier, interest rates of small saving schemes, which are linked to yields of government bonds (with a small mark-up), were revised once a year.
For the April-June quarter, the government has retained the mark-up in small savings schemes like PPF, Senior Citizen Savings Scheme, Sukanya Samridhi Scheme and NSC.
But the change in the frequency of revision of interest has ignited fear among people that the interest rates on small saving schemes will go down further as bond yields of government securities to which interest rate on small saving schemes are linked, are on a declining trend.
The benchmark 10-year bond yield has fallen 14 basis points (100 basis points is equal to one per cent) since February 29 after the government announced in the Budget that it will stick to its fiscal deficit target of 3.5 per cent for the year 2016-17.
The cut on the small savings rate will lead to big savings to the government. According to estimates, the lower revision in small savings rate could save the government an estimated Rs. 4,760 crore a year, which may push down the yield further.
Also, after the cut in small saving interest rates, it is anticipated that the RBI may reduce repo rate by 50 basis points instead of 25 basis points expected earlier, which may drag the yields further.
"The bond yield can go down in 12-18 months' time," says Lakshmi Iyer, chief investment officer for debt and head of products, Kotak Mahindra Asset Management Co Ltd.
"The 25 basis points rate cut by RBI and the government's plan to stick to the borrowing programme has already been accounted for in the fall in bond yields but if there is a 50-basis-point cut, the yield may go down further," she added.
So, what it means to an investor of popular small saving schemes like PPF and Senior Citizen Saving Scheme? Does it still make sense to invest in them?
Anil Rego, CEO & Founder, Right Horizons, says, "The gap in returns has reduced between PPF and other debt instruments like debt mutual funds which actually tend to benefit from a declining interest rate scenario."
So, a person in the higher tax bracket can opt for an income funds which have potential to deliver superior returns in case of falling interest rate scenario and also offer superior liquidity, he adds.
Investors can opt for dynamic bond funds, in which the fund manager has the flexibility to buy bond papers of various maturities as per the change in interest rate scenario, believe experts. The capital gains earned in case of debt funds after three years are taxed at the rate of 20 per cent post indexation. By indexation, you adjust the purchasing price with annual inflation, thus reducing the tax outflow.
Mr Rego also advised people to look at options like tax-free bonds if they are looking for locking their money at a fixed interest rate for long-term.
"Also, tax-free bonds will be a good option as here people will be able to lock-in money for long-term," he added.
However, some experts believe that given the tax advantage PPF is still an attractive option.
Manoj Nagpal, CEO, Outlook Asia Capital says, "Making it quarterly doesn't change the character of the scheme. It will continue to earn a mark-up of 25 basis points on the benchmark government securities."
"With government backing, PPF remains one of the best options given the exempt-exempt-exempt (EEE) tax regime." he added.
As per the EEE-tax regime, the investments, the interest earned as well as the withdrawals from the PPF are tax free.
Also one can withdraw after seven year under certain conditions, which makes it's a great product given the options, adds Mr Nagpal.