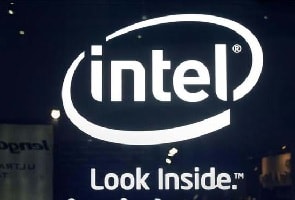 San Francisco:
Intel Corp has hired senior Staples executive Steven Fund to oversee its global marketing, a novel pick that the chipmaker hopes will improve its profile in an industry where laptops have become blase compared to tablets and smartphones.

As chief marketing officer, Mr Fund will report directly to chief executive Brian Krzanich, in line with other changes Mr Krzanich has made to have more senior executives report directly to him since taking over the top management post last year.

Intel's previous CMO, Deborah Conrad, reported to the general manager of sales and marketing, Tom Kilroy, who is currently on medical leave.


Mr Fund is the Intel CEO's first senior hire but only his latest shakeup at the chipmaker, which has been struggling with a shrinking PC industry and a lack of progress selling its products to makers of smartphones and tablets.
"As our industry and our business is changing, we need to change the way we develop, build, and market our products, and Steve is going to be a key asset for us as we move forward," Mr Krzanich said in a statement on Monday.
Mr Fund, who was senior vice president of global marketing at Staples, also helped build brands at Procter & Gamble and at Pepsi-Cola, according to the statement.
Launched in 1991, the chipmaker's 'Intel Inside' campaign turned commodity electronic components into premium products, and its stickers eventually became ubiquitous on laptops.
But Intel's brand has lost a little of its sheen in recent years. In 2013, Intel was No. 9 on consulting firm Interbrand's global ranking, down from No. 7 in 2011.
Conrad, a 27-year Intel veteran, left in March after Mr Krzanich said during an online Reddit discussion that the company needed to get some of the "coolness" back in its marketing.
Intel in recent years has led personal computer makers in marketing sleek "ultrabook" laptops and two-in-one notebooks that convert into tablets. But those new gadgets have made little headway in stopping a decline in PC sales.
Within days of being promoted to CEO last May, Mr Krzanich reorganised Intel so that its main product groups would report directly to him.
Mr Kilroy is on leave fighting cancer and his duties are being covered by Greg Pearson, general manager of World Wide Sales and Operations.
Copyright @ Thomson Reuters 2014