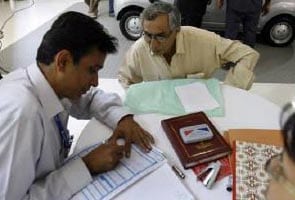 New Delhi: A proposed hike in foreign investment limit to 49 per cent in the insurance sector has potential to attract up to $7-8 billion (about Rs 50,000 crore) from overseas investors, giving a major boost to the segment.

With the Parliamentary Select Committee endorsing an increase in composite foreign investment limit in insurance to 49 per cent, industry experts said the move can help facilitate inflows to the tune as Rs 25,000 crore from abroad into domestic insurers.

A top government official, however, said the total funds that might eventually come into the Indian insurance sector could be to the order of $7-8 billion, including inflows into existing insurance players and funds by new foreign entities seeking to establish business here after amendment to the Insurance Act.

The approval to hike the FDI limit from the current 26 per cent has been pending since 2008 in the Rajya Sabha.

After the Insurance Bill is passed by Parliament, the same norms for foreign investment will apply to the pension sector as well.

At present, foreign investment is capped at 26 per cent in the insurance sector and most of the existing players have got a foreign partner.

"The additional foreign capital expected across life, health and general insurance companies is between Rs 20,000 to 25,000 crore," KPMG (India) partner Shashwat Sharma said.


The life insurance industry alone has potential to attract Rs 7,800 crore.
Total capital deployed in the private life insurance sector is close to Rs 35,000 crore. With FDI at 26 per cent, foreign equity is close to Rs 8,700 crore.
The industry at this stage does need long-term capital for growth and expansion which only FDI can bring in, PNB MetLife CEO Tarun Chugh said.
"FDI not only brings in capital and foreign exchange immediately into the economy but also enables companies to invest further in managerial ability, technical knowledge, administrative organisation, and innovations in products and processes," he said.
Rajesh Sud, managing director at Max Life Insurance, said the recommendation on the increase in foreign capital to 49 per cent through foreign investors, including FDI and portfolio investors, will open up capital coming to country.
Equally it would encourage new entrants and other players desirous of increasing their capital contribution to the sector to do so through the FDI route, he said.