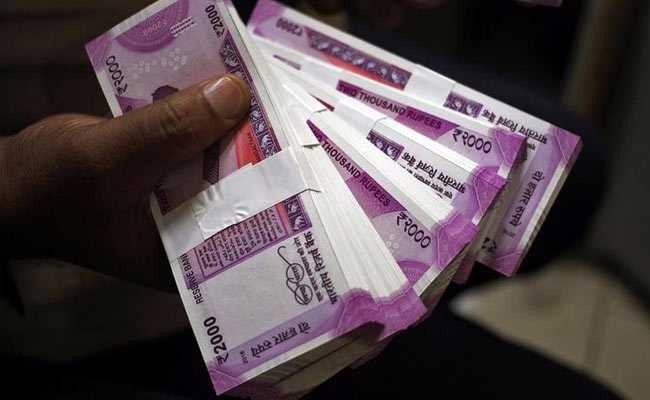 The rupee fell to a nearly 7-month low of 65.65 against the US dollar today - marking its lowest value against the US dollar since September 2017. So far in today's session, the rupee traded between 65.65 and 65.41 against the US dollar. The rupee had on Monday fallen by 29 paise to close at a six-month low of 65.49 against the US currency on widening trade deficit concerns amid heightened geopolitical worries.
The weakness in the rupee came despite the domestic equity markets showing some strength. The BSE Sensex was up around 80 points in mid-morning trade. The breadth in the stock markets was strong with BSE midcap and smallcap indices rising between 0.40 per cent and 0.50 per cent. In the near term, the rupee could weaken further and move higher towards 65.80, says IFA Global.
Rupee has been spooked by outflows, widened trade deficit and higher oil prices, said forex advisory firm IFA Global. Further, news regarding India's name by the US in its currency watchlist of countries is weighing on the market, it added. The US has included India in "the monitoring list" of its "major trading partners that merit close attention to their currency practices and macroeconomic policies". The list is a part of the semi-annual report on "Macroeconomic and Foreign Exchange Policies of Major Trading Partners of the United States" prepared by the US Department of Treasury for the US Congress.
India's exports during March inched lower by 0.66 per cent to $29.11 billion from $29.30 billion worth of merchandise shipped out during the corresponding month last year, official data showed on Friday. Consequently, the merchandise trade deficit widened to $13.69 billion during last month as against $10.65 billion in the corresponding period the previous year.
Capital outflows too added to the pressure on the rupee. According to exchange data, foreign investors withdrew Rs 308.13 crore from capital markets on Monday.
Global oil prices rose amid worries there could be a risk of disruptions to supply, especially in the Middle East. Brent crude oil futures were at $71.69 per barrel, up 27 cents, or 0.4 per cent. The dollar index, which measures the greenback against a basket of currencies, also eased to 89.371 earlier, following a 0.4-per cent fall on Monday.
(With agency inputs)
Get the latest election news, live updates and election schedule for Lok Sabha Elections 2019 on ndtv.com/elections. Like us on Facebook or follow us on Twitter and Instagram for updates from each of the 543 parliamentary seats for the 2019 Indian general elections.