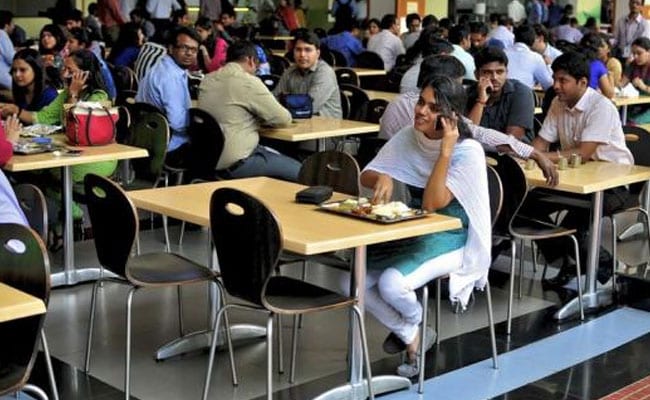 Highlights
Employees need to bring out their best to survive, Infosys CEO said
Wipro chief Azim Premji cited recent developments as a huge risk
Indian IT firms have been hit by swings in UK, US markets
The leaders of two of India's largest technology services companies, Infosys Ltd. and Wipro Ltd., have warned employees that their industry faced a grave threat from rising political and economic conflict around the world.
Employees need to innovate and bring out their best to survive, Infosys Chief Executive Officer Vishal Sikka said in a year-end note to staff. In a separate memo, Wipro Chairman Azim Premji identified recent political and social developments as a huge risk to a globalized industry like IT services, though he didn't mention specific issues.
Asia's largest providers of IT services, which include leader Tata Consultancy Services Ltd., have lost business as their corporate customers reined in spending. They've been buffeted by macroeconomic swings in the two largest markets of Britain and the U.S., together accounting for about four-fifths of revenues in India's $108-billion IT services export industry. Britain's planned exit from the European Union cast uncertainty over the outlook for IT spending, while U.S. President-elect Donald Trump has threatened to choke the flow of overseas workers Wipro and Infosys rely on.
After years of stupendous growth, India's IT industry trade body Nasscom in November cut its revenue forecast for the current year.
"At a time when the world around us seems ever more influenced by the baser instincts and tendencies, we must bring the best of our intentions, and the best of our imagination, our knowledge and our conviction, to all that we do," Sikka wrote.
Premji said 2016 raised questions and obstacles which could not be ignored.
"These questions have arisen from developments in the political arena, from the fast-unfolding environmental crisis and from forces that want to shape the world into a place of exclusion, conflict and suspicion," Premji said in his memo.
Infosys' shares were down 1.4 percent at 11:33 a.m. on Tuesday. Wipro and Tata were mostly unchanged.
© 2017 Bloomberg L.P
(This story has not been edited by NDTV staff and is auto-generated from a syndicated feed.)