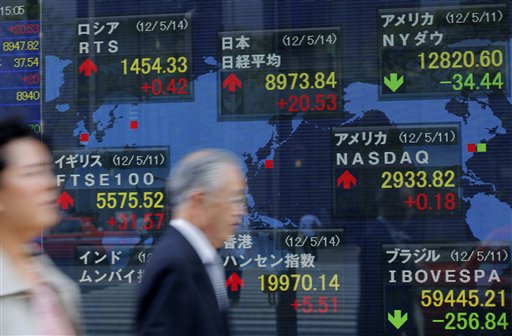 Highlights
In an exclusive interview to NDTV's Shweta Rajpal Kohli, Mauritius Foreign Minister Arvin Boolell talks about GAAR, tax treaty, black money and the measures being taken.
New Delhi:
The US federal judge hearing whistleblower Jack Palmer's visa fraud allegation case against IT major Infosys has ordered a mediation conference to be convened on July 24 to settle the case according to the US based itbusinessedge website. The offer of mediation is for the civil case between Palmer and Infosys, and not for the grand jury probe against Infosys for which the trial comes up in August.

A mediation conference is a process by which parties submit their dispute to a neutral third party who helps them reach a settlement.

Infosys told NDTV Profit that this is a standard procedure in such cases.

"U.S. District Court Judge Myron H. Thompson ordered counsel for both sides, or representatives with full authority to settle the case, to attend the conference. The two sides were directed to provide to the mediator, on or before July 23, confidential mediation statements that were not to be filed with the clerk's office or to be served on each other," itbusinessedge reported.


Shares in the company underperformed the broader markets and traded 1.3 per cent lower at Rs 2,448.60 on the BSE. The Sensex was down 0.2 per cent to 17,504.


What is the visa fraud case:
In May 2011, Infosys received a subpoena from a grand jury in a US District Court in connection with a lawsuit filed by one of its US-based employee.

The employee, Jack Jay Palmer, had alleged that Infosys was misusing B1 businesses visas issued by the US. B1 visas are issued for short-term business visitors and not for employees being sent onsite on work.

Palmer later told US news broadcaster CBS that the first thing to catch his attention was an employee that had been in the US from India several times before. He then began digging into how and why Infosys seemed to be bringing in large numbers of workers from its corporate headquarters in Bangalore into the US.


Palmer alleged the Indian workers on his team were paid substantially less than an American would have made in the same job. When the US State Department began to limit the number of H-1B visas, Palmer said Infosys began using another type of visa, the B-1.
The B-1 is meant for employees who are travelling to consult with associates, attend training or a convention. But Palmer said the employees were brought in not for meetings, but for full time jobs.
Infosys on visa fraud allegations
:
Infosys has earlier said in a statement televised by CBS that Palmer's "allegations make for an interesting story, but it is not the facts". A judge and jury will have the final say on Palmer's accusations later this summer in an Alabama civil court case, it added.
Infosys under US security scanner
:
The US Department of Homeland Security (DHS) is also investigating the company for errors in the I-9 forms used by an employer to verify an employee's identity and to establish that the worker is eligible to accept employment in the US. Every employee hired has to complete an I-9 form at the time of hire.