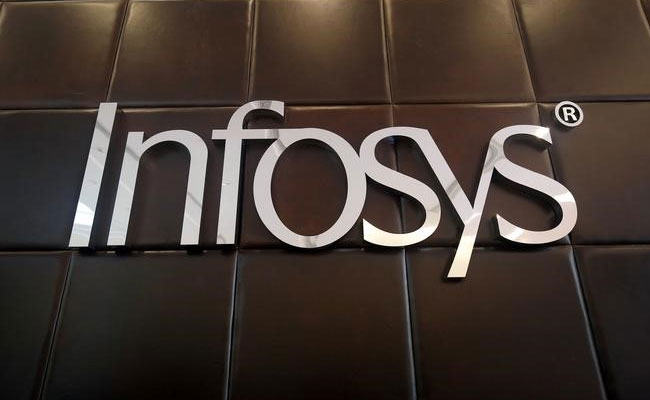 Mumbai/Bengaluru:
Infosys forecast healthy revenue growth on Friday as its new chief executive moved to put his stamp on the country's second-largest IT services firm with a new set of strategic priorities and plans to unwind deals done by his predecessor. Salil Parekh said Infosys' new strategy comprised four key pillars -- scaling up digital services, strengthening core business, enhancing the skills of employees and boosting its presence in overseas markets.
"Our strategy is built on where our clients' digital journey is taking them and for us to have relevance for the future with our clients and that's really why we have the four pillars," Parekh, who was announcing company results after his first full quarter as chief executive, told reporters in Bengaluru.
Parekh, a former Capgemini executive, who took over as Infosys CEO in January, is tasked with twin challenges of reviving growth at the former bellwether of the country's $154 billion IT industry and forging peace between its founders and board following a public spat that led to the ouster of his predecessor Vishal Sikka.
Infosys said it had begun looking for buyers for Kallidus, Skava and Panaya - firms Infosys had bought in 2015, during Sikka's tenure - and expected to complete their sale by March 2019. The decision to sell the units was taken "on conclusion of a strategic review of its portfolio of businesses," Infosys said.
A whistleblower had alleged irregularities in the $200 million Panaya acquisition and Infosys' founders had asked the company to probe the claims. Infosys has denied the allegations.
Sikka, who joined Infosys from German software giant SAP SE in 2014, resigned last year, blaming a "continuous drumbeat of distractions" and a long-running row with the founders over company strategy.
REVENUE GROWTH
Infosys forecast
6 to 8 per cent revenue growth
for the year to March in constant currency terms, which was in line with expectations, local brokerage Kotak Securities said in a flash note after the results. The forecast fell slightly short of Macquarie's expectation of 6.5 per cent to 8.5 per cent.
The software services exports are expected to register revenue growth of 7-9 percent in constant currency terms in the fiscal year to March 2019, according to a leading lobby group.
Infosys also tried to cheer investors as it announced a dividend of Rs 20.50 ($0.3141) per share for the fiscal year ending March 2018 and recommended a special dividend.
The company has decided to return up to 70 per cent of its free cash flow to shareholders every year in a manner decided by the board, Chief Financial Officer M D Ranganath said, adding that the company was giving $400 million to investors as special dividend immediately.
It also announced a definitive agreement to acquire U.S-based WONGDOODY, a creative and consumer insights agency.
Net profit
rose 2.4 per cent to Rs 3,690 crore in the three months ended March 31, compared with Rs 3,603 crore a year ago, Infosys said.
Eighteen analysts had on average expected net profit of Rs 3,709 billion rupees, according to Thomson Reuters data.
Revenue from operations rose by 5.6 per cent to Rs 18,083 crore in the quarter.
Infosys' bigger rival Tata Consultancy Services Ltd reports quarterly earnings on April 19.
© Thomson Reuters 2018
(Except for the headline, this story has not been edited by NDTV staff and is published from a syndicated feed.)