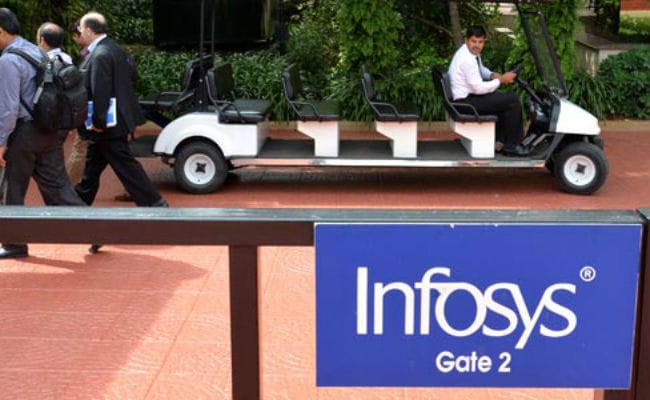 Infosys shares rose more than 6 per cent on Monday after the country's second largest software services company said it received no prima facie evidence to support the allegations in a whistleblower letter from last month. The letter, claimed to have been written by Infosys employees in October, alleged unethical practices and accused chief executive Salil Parekh of leading an effort to shore up profits through irregular accounting. It also said the CEO instigated them and others to bypass approvals for large deals, fearing a negative impact on shares from reduced profit.
Here are 10 things to know:
"There is no supporting evidence that has been received by the Company along with these Anonymous Complaints to substantiate the allegations," Infosys said in a letter to the NSE on Saturday. (Read full text here)

Infosys shares jumped as much as 6.46 per cent to hit an intraday high of Rs 732.50 on the BSE. On the National Stock Exchange, the stock rose 6.48 per cent to touch Rs 732.50 at the day's strongest level.

The complaints were still under investigation and the company was not in a position to determine "concreteness, credibility and materiality of complaints", the Bengaluru-based company said in its letter to the NSE.

Last month, news that Infosys had received complaints from anonymous whistleblowers alleging certain unethical practices sent the company's stock plunging nearly 17 per cent in their worst single-day drop in more than six years.

The allegations came two years after the IT major endured a shake-up that saw its top boss Vishal Sikka leave the company.

Infosys had also said one of the complaints dealt largely with allegations relating to his international travel to the US.

With Monday's surge, the Infosys stock has so far recovered about 7 per cent from those levels.

Later last month, Infosys said the US Securities and Exchange Commission (SEC) had launched a probe into whistleblower claims that the software services firm used "unethical practices" to boost revenue and profit.

At 12:21 pm, Infosys shares traded 3.5 per cent higher at Rs 712.05 on the BSE, outperforming the benchmark Sensex index which was flat.

Infosys shares were on course to end higher for the seventh straight session on Monday.