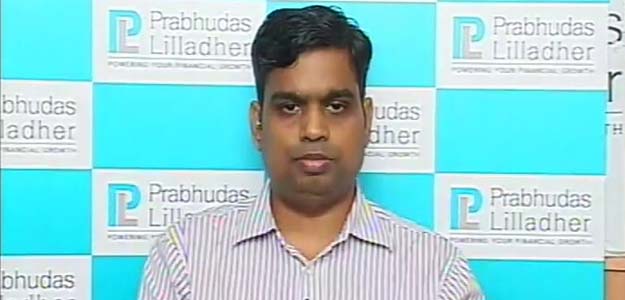 Infosys will report its first quarter earnings on Tuesday. Shashi Bhushan, senior research analyst, Institutional Equities, Prabhudas Lilladher
spoke to NDTV
and shared the brokerage's expectations from Infosys's financial results.
Following are the edited excerpts from the interview:
(Watch the full interview here)
Volume and revenue growth:
We are factoring in around 3 per cent of volume growth quarter-on-quarter for Infosys in Q1 Fy16. There will be around 20 bps headwind because of cross-currency and another 20 bps realisation dip maybe because of the business mix and geography mix. In US dollar terms 2.6 per cent quarter-on-quarter growth for Infosys.
Profitability and operating margin:
There will be (impact of the) wage hike, there will be an impact of visa cost, both these combined together will take off around 160-170 bps (1.60-1.70 per cent) of margin. And Ebidta (earnings before interest, depreciation, taxes and amortisation) will decline by 3.5 per cent.
At the bottomline there will be some gain because of asset translation, but having said that your EPS (earnings per share) will still decline by around 3 per cent quarter-on-quarter.
Guidance: In terms of guidance we are expecting that constant currency growth guidance would be retained at 10-12 per cent.
But looking at the Euro situation in the last 6-7 days, I seriously doubt if they are going to revise their USD terms guidance because Euro is back to 1.08 where they provided the guidance in the previous quarter.
If you have observed over the last 1-1.5 months Infosys management were on TV and other media interview reiterated their guidance and said that their deal wins have been healthy.
Deal values key:
TCB (total contract value) of the deals signed during the quarter will be one of the critical things. Overall we expect the most critical thing to be the TCB of the deals signed and the management commentary about the different verticals which they provide during the conference call.
Anything about $500-600 million will be positive. So if you've seen the last quarter it was somewhere sub $300 million. And in this quarter they have said that they have bagged 6 contracts - 3 of that is $100 million plus.
So obviously they are expecting $500-600 million TCB during the quarter. Anything above $500-600 will be termed positive.
BFSI to dominate?:
Looking at commentary from TCS, and what Infosys management said I think BFSI (Banking, Financial services and Insurance) looks to be one that will be leading the newer deals during the quarter. Even if you've seen during the last 15-20 days there were couple of names in the media and all of that were in banking and financial services.
I think the leader would be BFSI, it may be followed by manufacturing, retail and some utility verticals as well.
Infosys shares:
The stock has not moved at all since last result, it is still more or less flattish so whatever number that is being discussed either by consensus or by management, I think it's still not there in the price.
If they give anything less than 2-2.5 or 2.6 per cent (dollar revenue growth) less than that the stock may see some correction but after that there will be value buying so that's the only risk. I doubt they will have anything less than 2.5 per cent tomorrow.