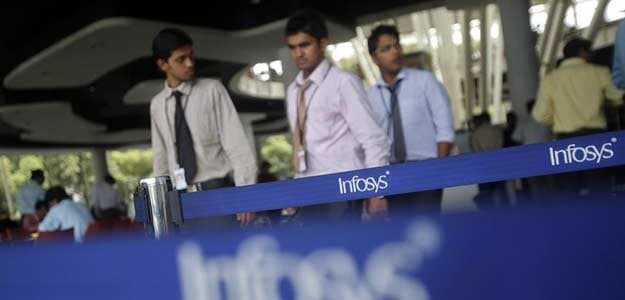 Software services giant Infosys, which employs 1.5 lakh people, may hand over pink slips to those who "did not add value" despite "high salaries" as it looks to cut costs and increase operational efficiency.

Infosys executive chairman NR Narayana Murthy, who returned last June from retirement to head the firm and put it back on high growth trajectory, said that employees hired at huge salaries, but not performing, be asked to leave.

"One of my tasks was to ensure that the identified people who were receiving very high salaries but were not contributing as much as we wanted, were either given opportunities where they can add value to the company or they could seek opportunities elsewhere," he told analysts today.

Speaking at the Bank of America Merrill Lynch India Investor Conference, the Infosys co-founder said he was working on bringing a "certain level of cost optimisation" in the company.

"Our costs have ballooned very rapidly in the last 2-3 years. For example, on-site compensation was 36 per cent of the overall revenue in 2010-11 and it went up to 46.3 per cent in 2012-13... A part of it was because we hired people at high salaries outside India and these people did not add value to the company," he said.

Murthy assured analysts that the company is undertaking various initiatives to increase employee productivity and would continue to focus on reducing on-site costs by shifting more work offshore.

"Our desire is that Infosys should get back to industry leading growth rates. What that growth rate will be
is something that we will tell you as we move forward," he said.

Once the sectoral bellwether, Infosys' revenue growth rate dropped significantly in the last few years, raising concerns among investors and analysts.

On return, Murthy initiated a major organisational restructuring which saw eight top-level exits including that of Americas head Ashok Vemuri and BPO head V Balakrishnan in the past six months.

Murthy told analysts that Infosys would have a new chief executive by March 2015 when co-founder and present CEO SD Shibulal retires.

"The new CEO will be in place by the time Mr Shibulal is ready to leave, sometime in March 2015, and I will be available for him to ensure that there is a proper transition," he said.