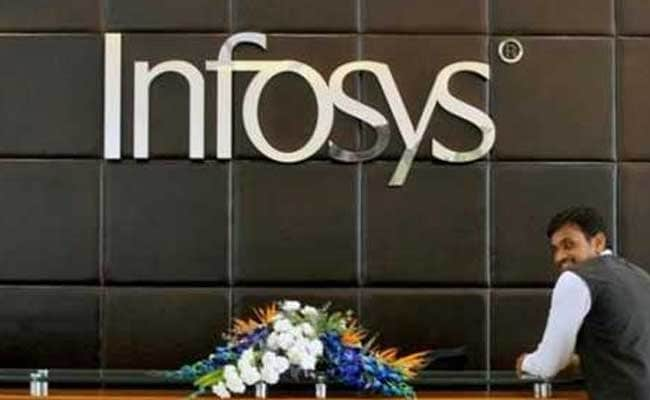 Highlights
Founders along with their family members own 12.75% of Infosys
Infosys said full disclosures had already been made
A report said founders complained on pay rise, severance packages
Infosys on Wednesday defended its decisions on a hike in CEO
Vishal Sikka
's pay package and severance pay of two former top executives. The comments from India's second biggest outsourcer come a day after CNBC TV18 reported that its founders had complained about the executive pay decisions. Infosys founders N R Narayana Murthy, Kris Gopalakrishnan and Nandan Nilekani wrote to the board last month expressing their concerns about the pay rise and severance packages given to two former senior officials, the
report
said.
Commenting on the report, Infosys said "all decisions have been made bona fide in the overall interest of the company" and that full disclosures had already been made.
Infosys founders along with their family members owned 12.75 per cent of the company as of end-December, according to stock exchange data.
Infosys had last year raised the annual compensation of Mr Sikka, whose term has been
extended till 2021
, to $11 million (nearly Rs 74 crore), which includes variable pay subject to certain performance-based targets.
Former chief financial officer
Rajiv Bansal
's severance package amounted to Rs 17.38 crore, or 24 months' pay, and the agreement was "being administered in accordance with the contractual rights and obligations", Infosys had said in a statement last year.
In a January filing with the US market regulator Securities and Exchange Commission (SEC), Infosys, which is also listed on NASDAQ, said former general counsel
David Kennedy
would receive severance payments of $868,250 (Rs 5.85 crore) and other reimbursements over 12 months.
In another development, Infosys refused to comment on reports which stated that the company's board is meeting in next few days to consider a Rs 12,000-crore share buyback.
"In this regard, the company would like to clarify that its policy is not to comment on rumors or speculations. Further, the Company has always complied with its reportable obligations under LODR (Listing Obligations and Disclosure Requirements) in a timely manner and will continue to do so," said in a statement to the Bombay Stock Exchange.
Avinnash Gorakssakar, head of research at Joindre Capital Services, said Infosys has always maintained high corporate governance standards and from the market's perspective, any development on share buyback would be big news.
Niraj Dalal, partner at 3A Capital Advisors, is also positive on Infosys shares, citing attractive valuation. Infosys shares were down nearly 1 per cent in noon trade today as compared to a 0.13 per cent decline in the broader Sensex. ($1 = Rs 67.3250)
(With Reuters inputs)