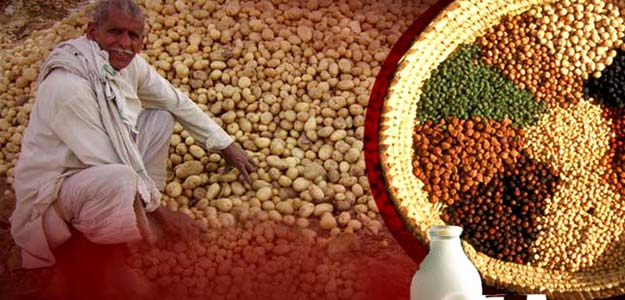 New Delhi:
India Inc on Monday urged the Reserve Bank of India (RBI) to cut interest rates saying food prices will fall with the arrival of kharif crops in October, even as inflation rose for a fourth straight month to 6.46 per cent in September.
"The rise in inflation should not come in the way of the forthcoming policy of monetary easing by the RBI as the arrival of kharif crop in October would provide some relief in food prices," said Chandrajit Banerjee, director general of the Confederation of Indian Industry (CII).
Moreover, it is of utmost importance to shore up flagging investor sentiment which has been adversely affected by high interest rates, he added.
"We believe, to revive the industrial growth prospects, government should cut the policy rates. Rate cut will be inevitable to facilitate industrial production process and to gain in the international markets by enhancing exports scenario further," said Suman Jyoti Khaitan, president of PHD Chamber of Commerce.
Higher prices of onion and other vegetables and fruits pushed up inflation to 6.46 per cent in September.
Inflation was at 6.1 per cent in August and 5.85 per cent (revised upward from 5.79 per cent) in July. In September last year, it was 8.07 per cent.
The sharpest increase was witnessed in case of onion which jumped by 323 per cent year on year in September. The price of vegetables in general rose by 89.37 per cent making life difficult for the common man.
Fruits too were costlier by 13.54 per cent year-on-year during the month.
As per data released by the government today, food inflation stood at 18.40 per cent in September. The food prices had shot up 18.18 per cent in the previous month.
"The RBI has to ensure that availability and cost of finance to the end-user become competitive without any further delay," Assocham secretary general D S Rawat said.
"The upcoming quarterly monetary policy review must not resort to interest rate tightening, as it would further push the prices up."
"Food inflation has remained at high levels for an extended period and needs to be tackled by taking adequate measures from the supply and distribution side," said Didar Singh, secretary general at Ficci.
"With inflation firming up and industrial growth failing to take off, the central bank will once again find itself in a difficult situation in terms of calibrating the monetary policy," Mr Singh said.