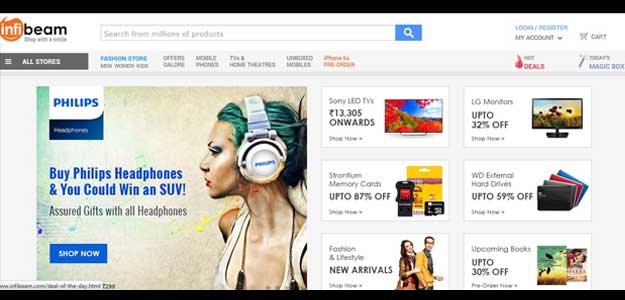 Mumbai:
Indian online retailer Infibeam Incorporation's dollar 80 million initial public offering (IPO) attracted thin demand from institutional investors, just selling the total number of shares on offer in the country's first e-commerce listing.
The company, which makes money through its e-commerce portal and also license technology for bricks-and-mortar chains to set up their own sales websites, received orders for about 13.8 million shares against the 12.5 million on offer, stock exchange data showed.
Demand for IPOs in India typically far exceed the supply, and though high net-worth individuals and corporates were active bidders with orders worth 2.2 times the total number of shares reserved for them, institutional investors bid for less than their allocated quota.
Although a comparatively small IPO, Infibeam's debut was widely expected to serve as a proxy for stock market investors' appetite for potential future offerings in the e-commerce sector, analysts and bankers said.
Flipkart and Snapdeal, India's two biggest e-commerce operators, have yet to make formal announcements on plans to go public, but bankers and insiders have said that both are considering a New York listing within the next two years.
Infibeam is aiming to raise up to 5.4 billion rupees ($80.84 million), at the top end of a price band of 360 rupees to 462 rupees per share.
© Thomson Reuters 2016
(This story has not been edited by NDTV staff and is auto-generated from a syndicated feed.)