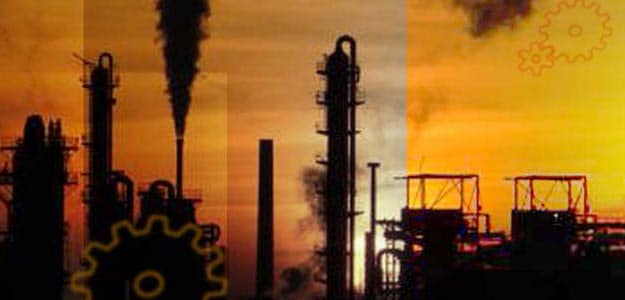 New Delhi:
Worried over industrial output shrinking by 0.6 per cent in December, India Inc on Wednesday asked the Reserve Bank of India (RBI) to cut key rates and demanded that the government take immediate steps to revive manufacturing.

"We are especially concerned about the performance of the manufacturing sector, which continues to be in the red even as the mining output shows muted growth rates during the month," CII Director General Chandrajit Banerjee said.

"We look forward for an accommodative monetary policy to spur demand and revive investment activity especially as inflation has started receding."


Industrial production growth rate remained negative for the third month in a row, contracting 0.6 per cent in December 2013, mainly due to sluggishness in manufacturing sector. (
Read more
)
The manufacturing sector, which constitutes over 75 per cent of the index, declined by 1.6 per cent in December 2013 as against a contraction of 0.8 per cent a year ago.
The mining sector, with a weight of about 14 per cent in IIP, grew by 0.4 per cent in December as against a dip of 3.1 per cent in the same month in 2012.
"The significant fall in the production of consumer durables indicates that high level of interest rates has been affecting growth through demand contraction. Therefore, we strongly recommend for a paradigm shift in the RBI's policy approach," Assocham Secretary General D S Rawat said.
The consumer durables segment contracted by 16.2 per cent in December 2013 as against a decline of 8.1 per cent in the same month in 2012.
"The negative growth of the capital goods and the consumer durables sector reinforces the view that the escalating interest costs are adversely impacting investment decisions in the respective sectors," Mr Banerjee said.
"The industrial sector continues to face structural constraints, such as inadequate, relatively inefficient and high cost infrastructure, high costs of borrowed funds, inflexibilities in labour markets and other institutional rigidities that inhibit the pace of industrial restructuring," PHD Chamber of Commerce President Sharad Jaipuria said.
The RBI should soften its monetary policy stance going forward, he added.
"While the negative growth in manufacturing is certainly disappointing but we hope that growth has bottomed out. Government and Reserve Bank need to work in tandem to create balance between growth and inflation," Ficci Secretary General Didar Singh said.
In terms of industries, 8 out of 22 industry groups in the manufacturing sector have shown negative growth during the month of December.