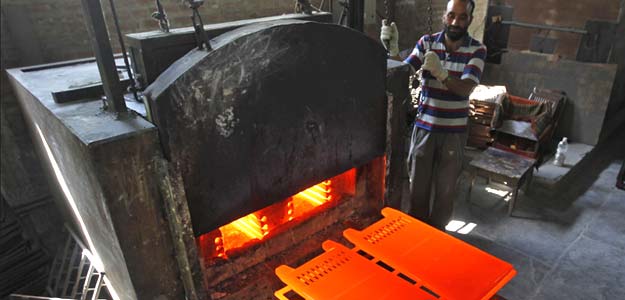 New Delhi:
India's industrial production growth slowed to 0.6 percent in August from an upwardly revised 2.75 percent pace in July, hurt by weak investment and consumer demand, government data showed on Friday.

Analysts polled by Reuters had expected an annual output growth of 2.0 percent for the month.


The manufacturing sector, which constitutes about 76 percent of industrial production, crawled up 0.1 percent from a year earlier, the federal statistics office said.
Capital goods production, a barometer for investments in the economy, contracted by 2 percent in August from a year earlier.
Copyright: Thomson Reuters 2013