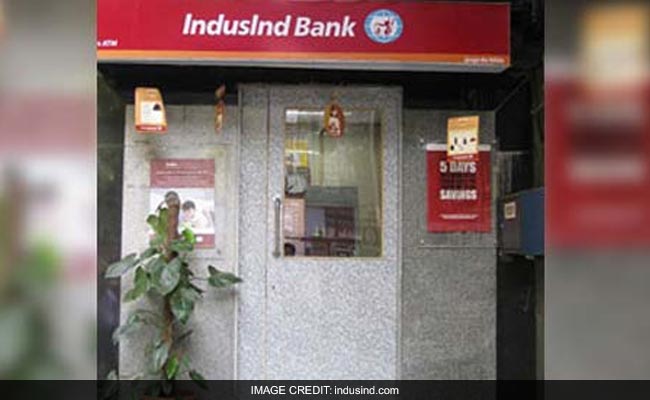 Shares of private sector lender IndusInd Bank surged as much as 6.2 per cent to hit intraday high of Rs 1,232.65 after the lender on Tuesday reported a 29 per cent surge in its December quarter net profit at Rs 750.64 crore, claiming that it was not impacted adversely by demonetisation. Meanwhile, analysts at IDBI Capital Markets & Securities said that the IndusInd Bank reported a profit beat that should be considered "spectacular" under given circumstances.
The IndusInd Bank's net profit grew on account of higher net interest income- the difference between interest earned and interest expended. The net interest income for IndusInd Bank came in at Rs 1,578.4 crore, up 34.5 per cent on a year-on-year basis.
During the quarter, IndusInd Bank's asset quality deteriorated slightly as the lender reported that its gross non-performing assets as a percentage of total advances rose to 0.94 per cent from 0.82 per cent during the same period last financial year. Sequentially also gross non-performing assets rose to 0.94 per cent from 0.9 per cent during the previous quarter.
Meanwhile, taking cues from earnings of IndusInd Bank, other banking shares also came in high demand in today's session. South Indian Bank which reported net profit of Rs 111.38 crore, a jump of 9.6 per cent in the December quarter, also rose 4 per cent.
The banking sub-index on the National Stock Exchange, Nifty Bank index was among the top sectoral gainers, up 2.5 per cent and the index for PSU banks was also up 2.4 per cent.
Among other gainers from the banking space, Union Bank of India, Punjab National Bank, Bank of Baroda, Federal Bank, Canara Bank, Yes Bank, Bank of India and Oriental Bank of Commerce were also up over 3-9 per cent each.