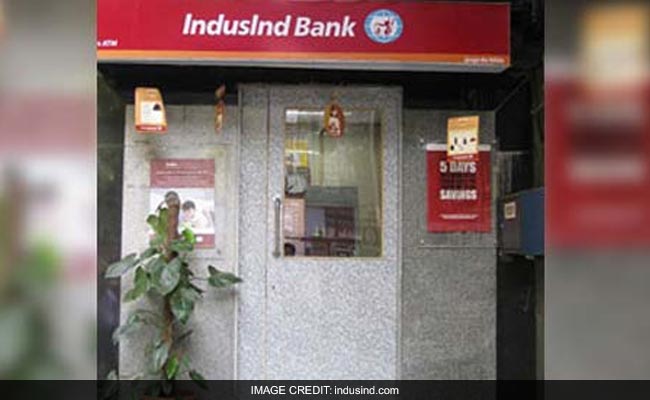 Shares of the Mumbai-based private sector lender - IndusInd Bank - rose as much as 8.75 per cent to hit fresh 52-week high of Rs 1,241.85 after its net profit jumped in September quarter. IndusInd Bank's net profit advanced 73 per cent to Rs 1,146.73 crore in the second quarter of current financial year from Rs 663 crore during the same quarter last year. Its net interest income or the difference between interest earned on loans and interest expended on deposits rose 12 per cent to Rs 3,658 crore.
The bank's asset quality showed a slight improvement in September quarter as its gross non-performing assets (NPAs) as a percentage of total advances came in at 2.77 per cent versus 2.88 per cent in the previous quarter. Its gross NPAs stood at Rs 6,245 crore compared with Rs 6,185.76 crore in the previous quarter.
"NIM at 4.07 per cent, net NPAs at 0.80 per cent, provision coverage ratio at 72 per cent, capital adequacy ratio (CAR) at 7.37 per cent and liquidity coverage ratio at 148 per cent underscore the strength of operating performance, resilient liquidity buffers and adequacy of capital," IndusInd Bank said in a press release.
As of September 30, 2021, the bank's distribution network included 2,015 branches and banking outlets and 2,886 ATMs across 760 geographic locations, as against 1,910 branches and banking outlets and 2,785 ATMs across 751 geographic locations during the same period in the year ago period.
"The second quarter of this financial year witnessed economic activity gradually improving with easing mobility restrictions, rising pace of vaccination crossing 1 billion mark and supportive fiscal and monetary measures. The Bank too saw momentum across disbursements, deposits and collections," Sumant Kathpalia, managing director & CEO, Induslnd Bank said in a statement.
As of 11:46 am, IndusInd Bank shares traded 4.84 per cent higher at Rs 1,197, outperforming the Sensex which was down nearly 1 per cent.