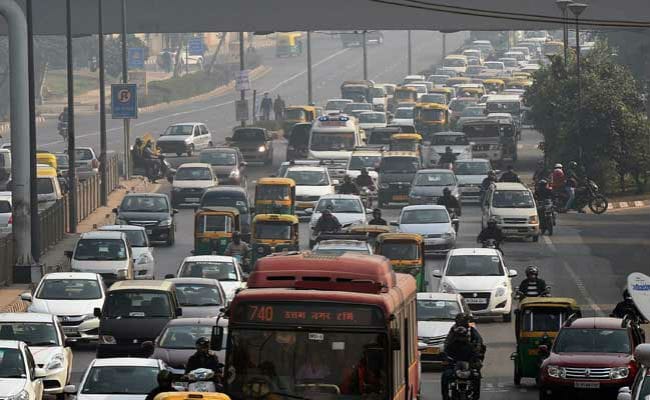 Indraprastha Gas (IGL) shares jumped nearly 8 per cent on Tuesday, following the gas distributor's June quarter earnings announcement yesterday.

New Delhi-based Indraprastha Gas, in which state-run companies Gail and BPCL have a combined 45 per cent stake, on Monday beat estimates by reporting a 44 per cent jump in its net profit at Rs 148 crore.

Indraprastha Gas's profit beat was driven by a 13 per cent increase in its gas volume. However, its revenue remained flat at Rs 900 crore due to lower natural gas price.

"Gains from anti-pollution drives in Delhi continued to drive volumes, with IGL's CNG volumes growing 9.9 per cent year-on-year to 222 million kg," said Religare Securities.The second edition of the odd-even scheme was implemented in Delhi in April to curb pollution.

Falling natural gas prices helped boost demand from industrial sector, with Indraprastha Gas' industrial volume rising 3 per cent in Q1.

Other than volume growth, Indraprastha Gas' Q1 beat was driven by historically high EBITDA margins of Rs 6.7/standard cubic meter compared to estimates of Rs 5.7, said Edelweiss.


Religare has a "buy" rating on Indraprastha Gas with a target price of Rs 785, up from Rs 710 earlier.
"We see potential of 10-20 per cent upward revision in earnings for FY17-FY19 if performance sustains in Q2FY17," the brokerage added.
Edelweiss also maintained "buy" rating on Indraprastha Gas with a revised target price of Rs 896. "IGL is our top pick in the CGD (City Gas Distribution) space," the brokerage said.
Citi also maintained "buy" on the stock with increased target price of Rs 832. Both volumes and margins of Indraprastha Gas surprised positively in Q1, Citi said.
Indraprastha Gas shares closed 3.65 per cent higher at Rs 756.30, compared to 0.04 per cent gain in the Nifty.