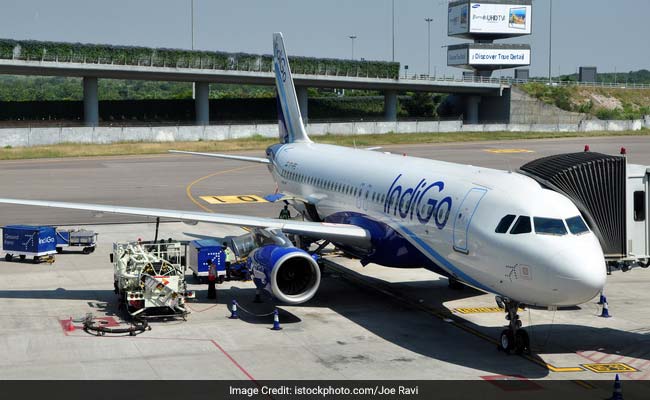 Amid increasing competition on the back of
robust passenger traffic
in the Indian aviation market, IndiGo is offering special discounted fares starting Rs 1,119 on select flights in a promotional scheme. IndiGo, which recently announced introduction of
35 new flights
as part of its summer schedule, said on its website that bookings under the "Summer Vacations" scheme - applicable on travel between May 1, 2017 and June 30, 2017 - can be made till April 12. The lowest fare of Rs 1,119 is being offered on the Chennai-Bengaluru route, as per the airline's website.
A search on the IndiGo portal on Monday showed a flight from Chennai to Bengaluru on June 14, 2017 was available at a total price of Rs 1,119 (including airfare charges, tax and fees).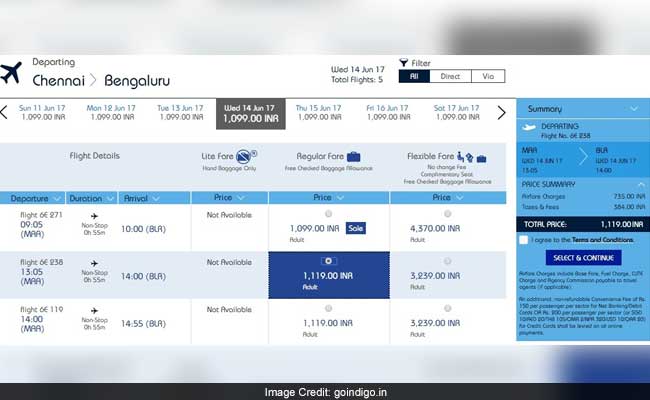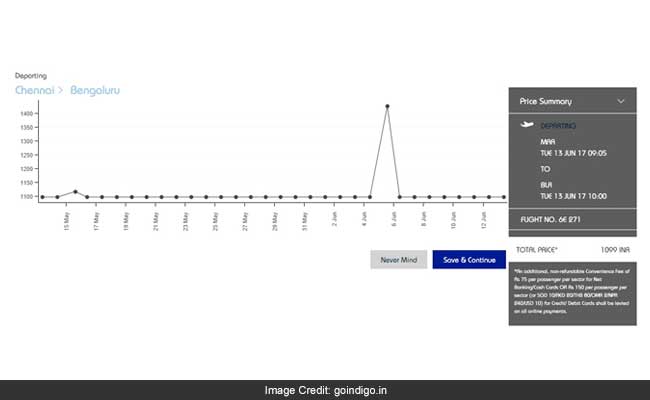 Also, a flight from Delhi to Jaipur on May 1 was available for Rs 1,199.
Some of the other routes covered under IndiGo's low fare scheme include Delhi-Jaipur at Rs 1,200, Coimbatore-Chennai Rs 1,220, Vishakhapatnam-Hyderabad Rs 1,221, Imphal-Guwahati Rs 1,222 and Agartala-Guwahati Rs 1,226, the airline - which competes with the likes of Air India, Jet Airways, SpiceJet and AirAsia in the domestic market - added on its website.
IndiGo said last weekend that it flew
900 flights
on April 7, 2017, setting the record for operating the highest number of flights ever by an Indian airline in the history of the country's civil aviation sector.
IndiGo is the country's largest passenger airline with a market share of 39.5 per cent as of February, 2017. IndiGo - which has a fleet size of 131 including 19 new generation A320neo aircraft - recently announced introduction of 35 new flights including Amritsar-Jammu, Chennai-Bhubaneshwar, Chennai-Indore, Kolkata-Jammu, Bengaluru-Mangalore and Mumbai-Mangalore.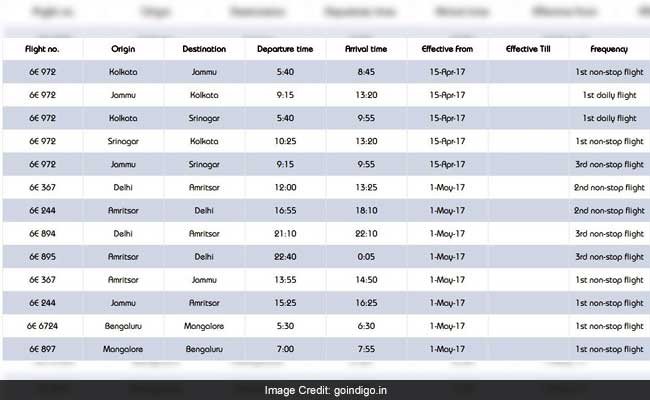 Double-digit growth in air passenger traffic has given a boost to airlines in the domestic market in the past few months, leading to added competition in tariffs across the sector, say analysts. (
Also read
:
AirAsia India announces summer sale on many routes
)
Domestic air passenger traffic saw a year-on-year
rise of 15.77 per cent
in February this year, data from aviation regulator DGCA (Directorate General of Civil Aviation). Indian carriers together flew a total of 86.55 lakh passengers in February 2017 as compared to 74.76 lakh flyers in the corresponding period of 2016, it said.
Indian carriers together flew a total of 86.55 lakh passengers in February 2017 as compared to 74.76 lakh fliers in the same month of 2016, registering a growth of 15.77 per cent, it added.
Rival airlines such as
AirAsia
,
Jet Airways
and
SpiceJet
were also offering discounted tariffs recently.