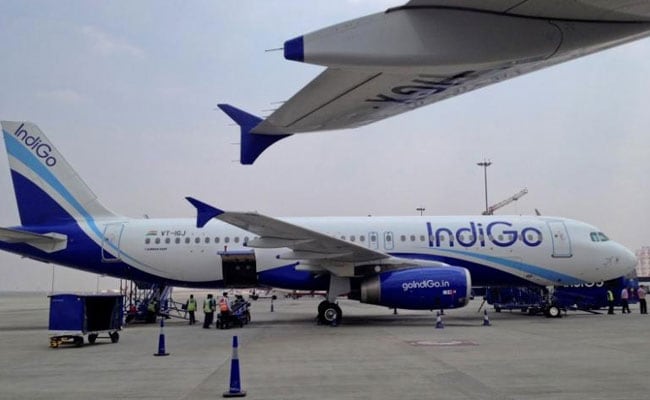 IndiGo is offering flight tickets from Rs 1,005 as competition hots up ahead of the holiday season. According to IndiGo's website goindigo.in, IndiGo is offering flight tickets at a starting price of Rs 1,005 on Bagdogra-Guwahati route. Starting fares on some other routes include Coimbatore-Chennai (Rs 1,095), Jammu-Srinagar (Rs 1,112), Chennai-Bengaluru (Rs 1,120), Agartala-Guwahati (Rs 1,130), Vizag-Hyderabad (Rs 1,259) and Patna-Kolkata (Rs 1,264), according to IndiGo's portal. Many other airlines are also offering discounts to lure flyers during the holiday season.
A check on IndiGo's website showed Rs 1,005 flight tickets on Bagdogra-Guwahati route were available for travel in January.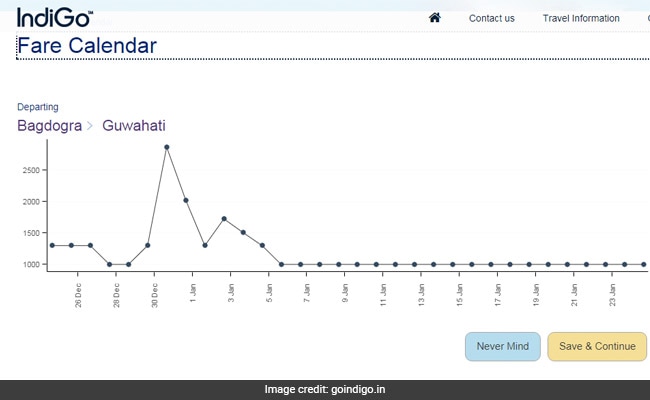 (IndiGo tickets on flights from Bagdogra-Guwahati were available from Rs 1005, according to its website)
A check on IndiGo's website showed Rs 1,259 flight tickets on Vizag-Hyderabad route were available on a few days in January.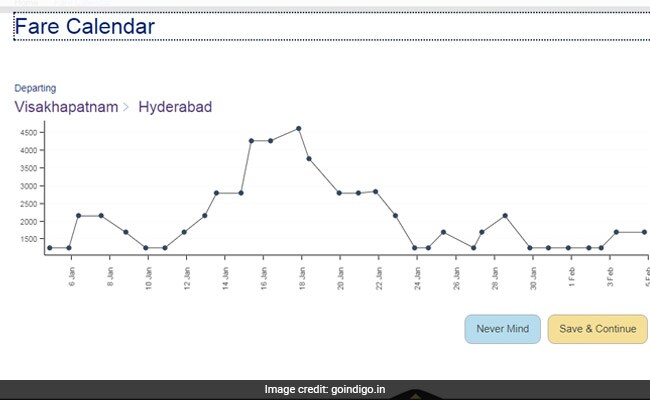 (
IndiGo tickets on flights from Vizag-Hyderabad were available from Rs 1,259, according to its website)
IndiGo's website said an "additional, non-refundable convenience fee of Rs 200 per passenger per sector will be levied on all online payments made through Net Banking/ Credit Cards/ Debit Cards."
Separately, IndiGo is offering special fares starting at Rs. 1,218
on select flights in a limited-period sale. IndiGo said bookings for the sale under this offer are open till December 15, 2017. It is applicable for travel between January 10, 2018 and March 31, 2018, IndiGo further said on its website - goindigo.in.
Low airfares have sparked a strong growth in air travel in India. Clocking a high double-digit growth for more than two years, India's domestic aviation market is one of the fastest growing in the world.
Domestic airlines carried 954 lakh passengers during January-October 2017, as against 814 lakh during the corresponding period the previous year, registering a growth of 17.30 per cent.