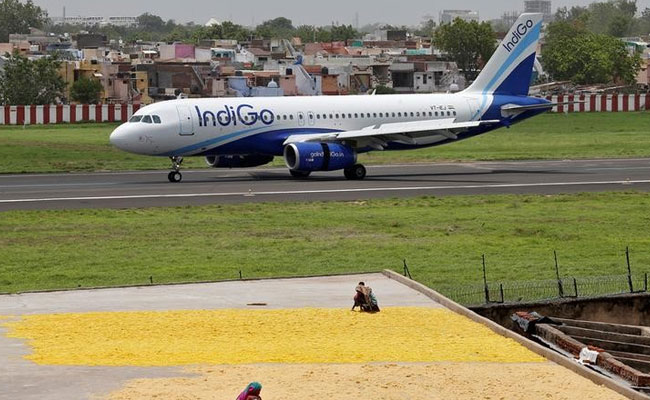 IndiGo has withdrawn three A320 neo aircraft from service effective from February 9, 2018. According to a statement released by IndiGo, the airline has grounded its three A320 neo aircraft due to engine problems. The grounded aircraft are powered by Pratt & Whitney engines. "We confirm of receiving the recommendations by Pratt & Whitney as well as EASA (European Aviation Safety Regulator) with respect to the A320neo aircraft powered by PW1100G - JM engines. We have three aircraft with the particular engine configuration which have been flagged by EASA", said IndiGo.
"The move comes after the EASA observed several occurrences of engine in-flight shut-down (IFSD) and Rejected Take-Off (RTO) involving A320neo family aeroplanes," India's aviation regulator Directorate General of Civil Aviation (DGCA) said in a separate statement.
IndiGo, owned by InterGlobe Aviation Ltd, said that it is in contact with Pratt & Whitney to address the results of a recent finding.
"Our precautionary measure of grounding the three aircraft resulted in cancellations of some of our flights. But we feel it was the best decision in the interest of our safe and reliable operations. Safety of aircraft, passenger and crew at IndiGo is of highest priority and at no time it can be compromised with", IndiGo further said.
Meanwhile affected IndiGo passengers have been accommodated in other connections and flights of other airlines, the airline said, adding that passengers have also been given choice of full refund as well.
Indigo's competitor Go Air, which also operates A320neo aircraft, is not affected by the issue, DGCA said.
IndiGo, India's largest airline has a market share of 39 per cent as of November 2017.