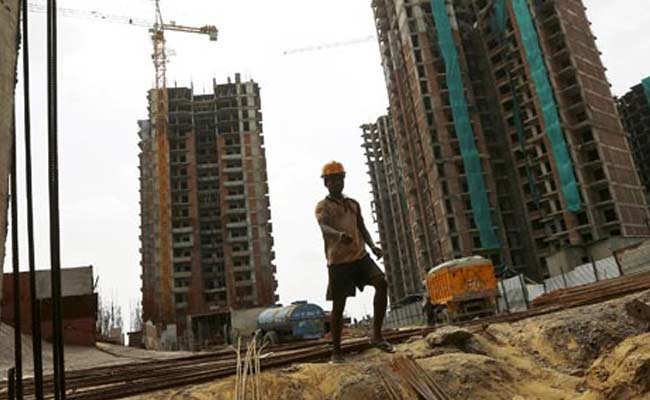 New Delhi: The government will release data today that is expected to show economic growth slowed in the June quarter, and despite having one of the world's fastest growth rates it means millions of unemployed Indians will face an even longer queue for a job.

Having got up to 7.9 percent in the March quarter, gross domestic product growth in the June quarter is forecast at around 7.6 percent largely due to weak domestic and external demand, according to economists polled by Reuters.

That is still good enough to make India a bright spot in the gloomy global environment, and explain why foreign investors are buying shares in Indian firms - the benchmark National Stock Exchange index has added 8 percent this year.

But, the impressive headline figure masks weaknesses that raise doubts about the sustainability of the recovery in growth that Prime Minister Narendra Modi's pro-business government has overseen since sweeping to power two years ago.

"The nature of the economic recovery still remains fragile," analysts at Citigroup said in a note.

Already going faster than China, and Philippines, India needs growth consistently over 8 percent if it is to generate jobs PM Modi promised for millions of Indians joining the workforce each year.

Economists will pore over the latest GDP data for any sign of a pickup in private investment, or upturn in the farm and construction sectors, two of the country's biggest employers, after the hard times they endured during two years of drought.

CONSUMPTION HOPES

Entering the tail-end of the monsoon season, which runs from June through September, rains have been far kinder this year to the country's 263 million farmers.

Normal rainfall this summer can lift rural consumption by $80 billion in the year to end-March 2017, according to Citibank's estimates.

A hefty hike in wages for nearly 1 crore central government employees and pensioners will also fuel spending, countering some of the caution that has spread among urban consumers due to low wage growth.


"There has been signs of pick up in consumption as reflected in car sales. We see further improvement over the next 12 months," said Shilan Shah, economist at Capital Economics consultancy in Singapore.
"But investment remains weak mainly due to delay in monetary transmission into lending rates," he added, referring to commerical banks' failure to fully match reductions in official interest rates.
Some economists still harbour doubts about how well the new GDP series, introduced last year, reflects the state of the economy, as it captures value addition rather than production volumes that the old series used.
But, having inherited an economy expanding at its slowest in a decade, PM Modi clearly has got growth moving again by implementing reforms, and boosting government spending to offset a lack of private sector investment.
In the June quarter, the government ramped up public spending by 19 percent from a year earlier to $75.9 billion.
It is unlikely to fully compensate for slower growth in financial, trade and transportation services, analysts said.
The government is trying to followthrough with more reforms, putting together a fiscal package for the textile sector.
Industry is lobbying for "piece-meal" packages to boost merchandise exports and real estate sector that could help sectors like steel and cement.
But the real near term hopes for a rebound in growth lie in stronger consumer demand, which Citigroup economists say should emerge at the back end of 2016/17.
If those hopes are borne out, it could push GDP growth to 8.1 percent for this fiscal year, up from a provisional 7.6 percent in the previous year, according to analysts at YES Bank.
© Thomson Reuters 2016