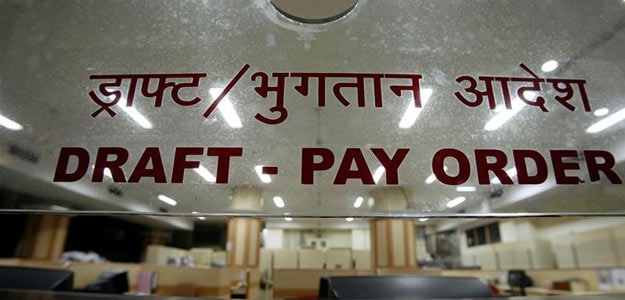 India's two newest would-be banks, to be run by Infrastructure Development Finance Co (IDFC) and Bandhan Financial Services Ltd, are planning divergent paths in an industry that is crowded with lenders but still fails to reach roughly half the population.

Mumbai-based infrastructure lender IDFC and Bandhan, a Kolkata-based specialist in small-value loans, on Wednesday beat larger corporate houses to win licences to set up India's first new banks in a decade, meaning they can expand into a broader range of banking areas such as deposits.

IDFC plans to expand to offer a number of services, while unlisted Bandhan said it would continue to target a rural population that is often new to banking.

The Reserve Bank of India (RBI) has been encouraging banks to push more deeply into rural areas and increase lending to farmers, small traders and businesses.

India has 27 state-run banks and 22 private sector banks, but its ratio of branches to adults is just one-fourth of Brazil's, leaving about half of households in India - a country of 1.2 billion people - outside the banking system.

Though that may create plenty of opportunities, there is fierce competition for the most profitable parts of the market, while serving remote and poor areas may bring few rewards.

The banking sector is dominated by state banks and the country's two biggest private sector lenders - ICICI Bank and HDFC Bank.

"If every bank were to take the same strategy that ICICI or HDFC have taken in the past, is there an opportunity to make money? The answer to that looks like a no," said Shinjini Kumar of consultancy PriceWaterhouseCoopers India.

IDFC said it planned to use its balance sheet, technology and a "clean slate" to build a low-cost model, adding that starting from scratch meant it was not saddled with legacy technology, badly-designed branches or a costly labour force.


"We have a universal license, we will look into all areas. We already have experience in some, and we will have to get into others," said IDFC chief executive Vikram Limaye, without specifying the areas.
ICICI Securities analyst Santanu Chakrabarti wrote in a note, "IDFC is not likely to be very retail focused in our opinion. We expect branch numbers to go up to 25-30 at the outset (from 4 currently), but do not feel it would try to invest very heavily into an already crowded retail market."
IDFC shares rose as much as 8.8 per cent in early trade on Thursday before ending down 2.3 per cent.
Bandhan, which has 5.5 million customers, nearly all of them women whose loans average 10,000 rupees, said it would continue to cater to a rural and unbanked customer base from its existing branch network.
"Why go after the same person and ask him to get another account? Why not just go after those who do not have any bank accounts," managing director Chandra Shekhar Ghosh told Reuters.
Applicants that did not win licences included billionaire Anil Ambani's Reliance Capital; the financial arm of Larsen & Toubro, India's biggest engineering group; and Shriram Capital, the holding company for Shriram Transport Finance Company.
The last new bank to start in India was Yes Bank, in 2004. The RBI said further licences could be awarded in future.
Copyright @ Thomson Reuters 2014