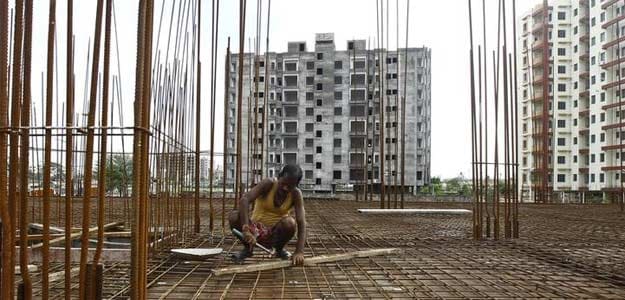 India's GDP is likely to grow at a robust 7.4 per cent in 2014-15 fiscal year, according to the Central Statistical Organisation. If achieved, this will be the highest growth in the last three years. The data indicates that growth momentum has picked up under Prime Minister Narendra Modi's regime.
Under the UPA government, the economy grew by 5.1 per cent in 2012-13 and by 6.9 per cent in 2013-14, according to the new methodology announced last month. GDP is now calculated at market prices instead of factor costs. The government has also shifted the base year used to calculate GDP from 2004-05 to 2011-12.
The new formula has been the subject of intense debate among economists. Reserve Bank Governor Raghuram Rajan has said that he does not want to say anything about the numbers until he understands them better.
"We find it hard to see the economy as rollicking in 2013-14," he had said on February 3, referring to the upward revision of GDP growth to 6.9 per cent from 4.7 per cent.
The RBI has forecast Indian economy to grow at 5.5 per cent during the current fiscal, but its estimate is based on the old methodology.
The new methodology has left the finance minister's economic advisor Arvind Subramanian "puzzled" too. "We have to be very careful in using these numbers for policy-making," he was quoted as saying in a newspaper interview.
However, former Finance Minister P Chidambaram has used the new data to justify the policies of the UPA government. "The revised GDP data will end misconceived charge that UPA mismanaged economy," he was quoted as saying.