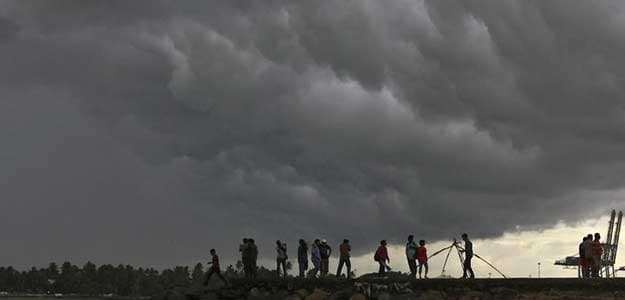 Mumbai: India's agriculture growth is likely to remain muted at 1 per cent in fiscal year 2014-15 largely due to a strong statistical base effect, rating agency Crisil said on Monday.
Monsoon rains are currently 24 per cent below the long period average, which is worse than the deficiency seen in fiscal years 2009 or 2012. While 2009 turned out to be a drought year, rains recovered sharply in the latter half of the season in 2012.
"This year, we believe there is a higher probability of a turnaround - just like in 2012. This is consistent with the IMD (India Meteorological Department) forecast of rainfall deficiency reducing to less than 10 per cent by the end of the season," the rating agency said in a report.
"But despite the recovery, we believe that agriculture growth will remain muted at 1 per cent in fiscal 2015 as a strong statistical base-effect from last year's growth will kick in," it said.
Moreover, some damage to sowing has already taken place with pulses and coarse cereals likely to be the most severely impacted. The only saving grace is rice, which alone accounts for 70 per cent of food grain production and has been less impacted due to better rains in the North East, it said.
Deficient rainfall has affected the sowing pattern. As of July 25, rice sowing was 16 per cent below normal compared with 43 per cent for coarse cereals, 33 per cent for pulses and 17 per cent of total oilseeds, Crisil added.
As July and August are the critical months for sowing, the weighted sowing deficiency as of August-end is a strong indicator of kharif foodgrain production in any year. In FY10 and FY12, as the weighted sowing deficiency improved by end of August, food grain output rose sharply, even managing to surpass the long-term average of 114.8 million tonne, it said.
This year, too, if rains pick up in the coming weeks, foodgrain output may not be severely impacted. But the high growth of last fiscal will mean the statistical year-on-year trend in farm output will be flat - just the way it was in 2012-13, when production recovered but agricultural growth came in at 1.4 per cent following up on a 5 per cent growth in 2011-12, Crisil said.
After a bumper agricultural growth last year, FY15 has been tepid. In June, the weather office forecast a 33 per cent probability of deficient monsoon and 38 per cent chance of a sub-normal one, it added.