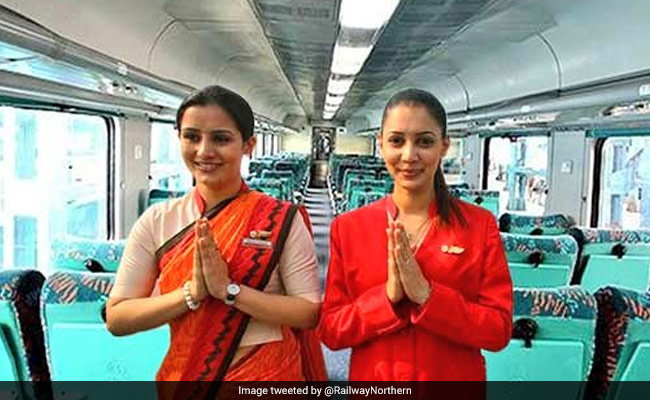 From this month, Indian Railways' Gatimaan Express series of trains are serving the Bundelkhand region. Bundelkhand is a hilly region spread between Uttar Pradesh and Madhya Pradesh. With effect from April 1, 2018, train No. 12049/50 of Gatimaan Express has been extended up to Gwalior/Jhansi, according to a press release by the railways ministry. The move, said the government, is aimed at facilitating passengers. Gatimaan Express, capable of running at a maximum speed of 160 Kmph, is the country's first semi-high speed train.
Gatiman Express extended run timetable
Details of Extension up to Gwalior
Train No 12050 Nizammuddin-Gwalior Gatimaan Exp
Stations
Train No 12049 Gwalior-Nizammuddin Gatimaan Exp
Departure-08:10
Nizammuddin
Arrival -19:30
09:50-09:55
Agra Cantt
17:45-17:50
Arrival - 11:25
Gwalior
Departure-16:15
Details of Extension up to Jhansi
Train No 12050 Nizammuddin-Jhansi Gatimaan Exp
Train No 12049 Jhansi-Nizammuddin Gatimaan Exp.
Departure-08:10
Nizammuddin
Arrival -19:30
09:50-09:55
Agra Cantt
17:45-17:50
11:16-11:18
Gwalior
16:05-16:07
Arrival -12:35
Jhansi
Departure-15:05
Source: The Ministry of Railways
Here are five things to know about Gatimaan Express trains:
1. The extended Gatimaan Express service will run six days a week except Friday.
2. The extension of Gatimaan Express "will facilitate movement of tourists to various tourist attractions in and around Gwalior and Jhansi of Bundelkhand region," the press release noted. The move will also boost the tourism in the region, the ministry said.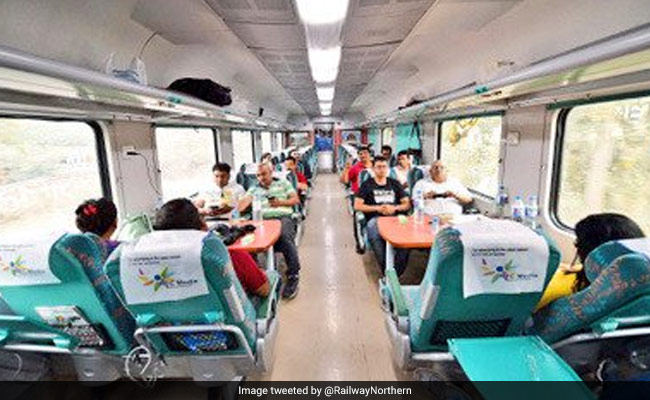 3. Previously, the Gatimaan Express ran between Hazrat Nizamuddin Railway Station (Delhi) and Gwalior (Madhya Pradesh).
4. Gatimaan Express coaches come with many features such as bio-toilets and balanced draft gear couplers for a smooth ride.
5. Gatiman Express trains comprise two executive AC chair cars and eight AC chair car coaches.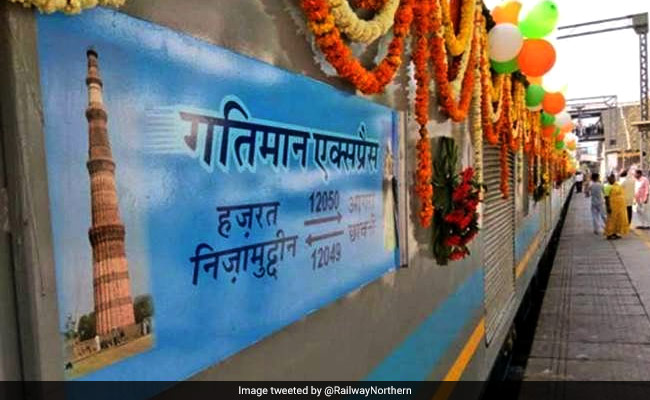 The first Gatimaan Express train was flagged off in April 2016.