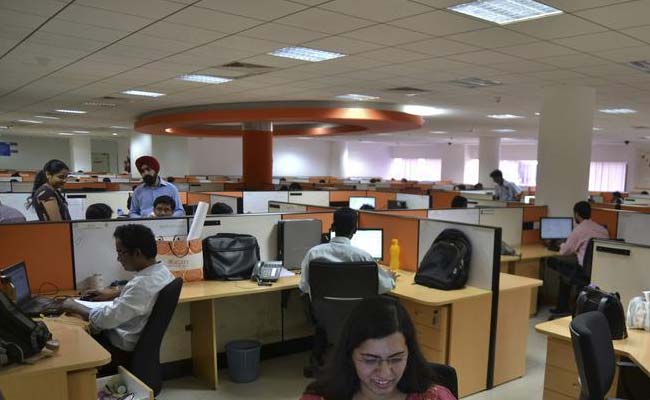 Highlights
US has resumed fast processing of H-1B work visas in all categories
Priority H-1B processing subject to Congress-mandated limit
USCIS guarantees 15-day processing time for premium processing service
IT industry body
Nasscom
on Tuesday said resumption of fast processing of H-1B visas - most sought after by
Indian IT professionals
- by the US will help Indian technology companies smoothly conduct business even as they continue to focus on reducing their dependence on work visas. Nasscom president R Chandrasekhar said the applications for work visas by Indian IT companies have halved over the last few years as the companies are leveraging new technologies to reduce dependence on visas to send workers to client sites.
"This is certainly a welcome move. We were expecting this to come. Usually, when priority visa processing is suspended, it is done for 2 months or so. This time, it was more, which was different," he said.
The
US has resumed fast processing of H-1B work visas
in all categories subject to Congress-mandated limit, five months after it was suspended temporarily to handle the huge rush of applications for the work visas popular among Indian IT professionals.
When a petitioner requests the agency's premium processing service, the US Citizenship and Immigration Services (USCIS) guarantees a 15-day processing time. If the 15-day processing time is not met, the agency will refund the petitioner's premium processing service fee and continue with expedited processing of the application.
Mr Chandrasekhar said the resumption was important for "smooth conduct of business". "Applications have halved because of issues around visa, including long delays, increased scrutiny, and also because of changing business models, there is increased local hiring," he said.
Mr Chandrasekhar said the premium processing route is important because for special skill sets, it is difficult to anticipate the requirements in advance and file applications. Nasscom vice-president (global trade development) Shivendra Singh said the number of petitions granted to the top seven Indian companies has come down to under 10,000 in 2016, from over 18,000 in 2014.
"We are absolutely for it (due diligence for visa issuance) as long as it is not leading to any harassment and unnecessary delays," Mr Singh added.