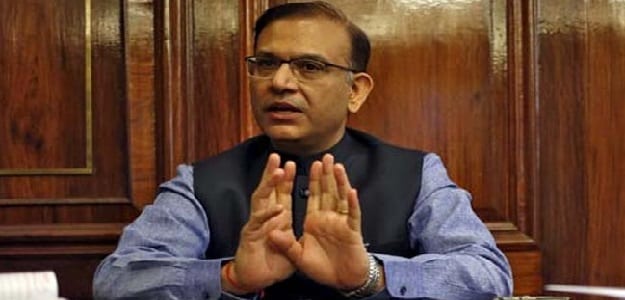 New Delhi:
The size of the Indian economy will more than double to $5 trillion if 7 per cent growth rate is sustained for next 10 years, Minister of State for Finance Jayant Sinha said on Saturday.
"If we grow at 7 per cent, we will double our economy in a decade. We are going to go from $2 trillion economy to $4 trillion economy, if the rupee strengthens, to may be $5 trillion economy. That's going to happen, we just have to keep doing what we are doing," Sinha said at the Ficci AGM here.
"About $4 trillion GDP per capita will roughly double to $3,500 from about $1,600 per capita today. At $3,500, we are solidly middle income," he added.
On fiscal deficit, he said the government will meet the target for current as well as for the next fiscal.
"We will achieve 3.9 per cent fiscal deficit target for the current fiscal and 3.5 per cent for the next fiscal," he said, adding that next year will be challenging because of implementation of the 7th Pay Commission and One Rank One Pension (OROP).
"It's going to be a challenging year because we have the headwinds of two major factors that are slowing us down... agriculture and exports slowdown. Those two factors are dragging us down," he said.
In addition to that, the government has to deal with OROP and 7th Pay Commission liability which is going to be Rs 1 lakh crore.
With regard to key legislations, Sinha said "on our side we are ready and prepared to introduce the bankruptcy legislation. If indeed we are able to bring in the bankruptcy legislation, it will be the second best relative to getting GST."
The government has three working days to introduce the Bill as the winter session of Parliament ends on Wednesday.
"We have said all along that our two top priorities are GST and the bankruptcy legislation. We are continuing to discuss GST legislation for which we have not got support from our colleagues, from principal opposition party," he said.