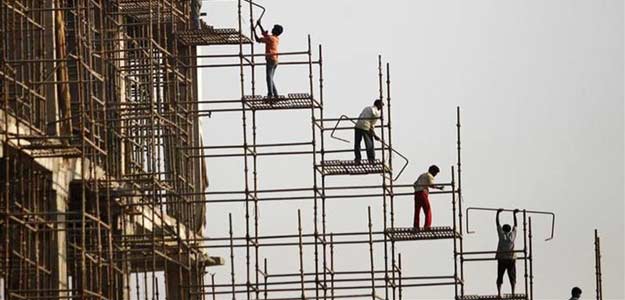 United Nations:
The Indian economy will grow 5 per cent in 2014 and record a slightly higher expansion of 5.5 per cent next year on stronger consumption and investment, a UN report said on Wednesday.

India's economy would grow by 5 per cent in 2014 and 5.5 per cent in 2015, only slightly up from 4.8 per cent in 2013 and 4.7 per cent in 2012, the UN World Economic Situation and Prospects (WESP) 2014 mid-year update said.

It said average economic growth in South Asia is projected to pick up gradually in the forecast period, after remaining near a two-decade low in 2013. GDP is estimated to expand by 4.6 per cent in 2014 and 5.1 per cent in 2015, up from 3.9 per cent in 2013.


"The moderate recovery is expected to be underpinned by stronger consumption and investment in the context of enhanced macroeconomic stability," the report released here on Wednesday said.
"Several of the region?s economies, including India, have seen lower inflation, stronger external balances and more stable currencies in recent quarters, conditions that are expected to support business and consumer confidence."
It further said that external demand is also projected to improve in 2014-15 as economic activity in developed economies gains momentum but the strength of the recovery in South Asia would be restricted by structural impediments, including energy and transport constraints, political unrest and violence, and a lack of economic policy reforms.
The World Bank has projected an economic growth rate of 5.7 per cent in fiscal year 2014 for India, while the IMF has pegged the growth forecast at 5.4 per cent in 2014 for the country.
The economic growth rate for financial year ending March, 2014, is projected to be 4.9 per cent, marginally higher than 4.5 per cent in the previous fiscal, by the Central Statistics Office.