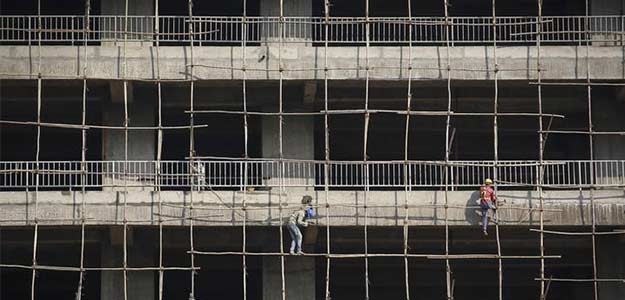 India's economy will grow much faster than forecast this year and next and outpace rival China, the IMF or the International Monetary Fund said on Tuesday, citing falling oil prices and a reform drive by the government of Prime Minister Narendra Modi.
The IMF said in its World Economic Outlook update that Asia's number three economy would expand 7.5 per cent in 2015, up from a 6.3 per cent prediction made in January, and remain the same next year. It had previously tipped 6.5 per cent expansion in 2016.
"Growth will benefit from recent policy reforms, a consequent pick-up in investment, and lower oil prices," the Washington-based Fund said.
PM Modi has lifted the cap on foreign investment in the defence and insurance sectors and announced a series of other initiatives since winning last year's general election on a pledge to reform and revive the economy.
The reforms have not been as bold as many businesses wanted, but the right-wing government's ongoing emphasis on pro-business policies has bolstered investor confidence.
The government has forecast growth of 7.4 per cent for the year which ended in March -- overtaking China and making India the world's fastest growing major economy, after changing the way it calculates gross domestic product.
The figures have surprised many economists as India had been thought to be struggling through its worst economic slowdown since the 1980s under the previous left-leaning government.
The IMF forecast China's economic growth would ease further to 6.8 per cent this year from 7.4 per cent last year, and slip to 6.3 per cent in 2016.
India, a major oil importer, will continue to benefit hugely from tumbling oil prices which have helped to cool its once stubbornly high inflation, the IMF said.
Higher prices for food and other basic items cause huge hardship for India's tens of millions of poor.
"Lower oil prices will raise real disposable incomes, particularly among poorer households, and help drive down inflation," the IMF said, forecasting consumer price rises would hit 6.1 percent this year and 5.7 per cent in 2016.
PM Modi's government has begun to cut diesel subsidies to reduce its massive subsidy bill, with the ongoing oil price slump softening the effect on farmers and other groups who rely on the fuel.