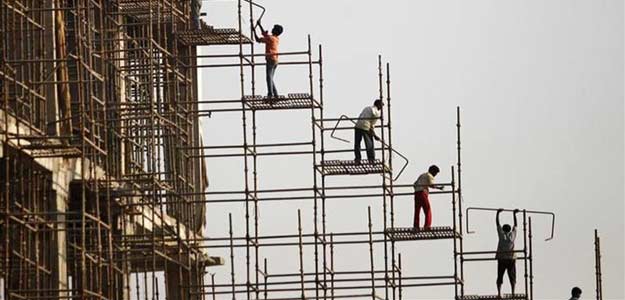 New Delhi: The Indian economy will grow at a rate of 5.6 per cent in 2014 while developing economies as a whole will see a rise of 4.5-5 per cent in economic expansion, a report by United Nations body UNCTAD said on Wednesday.

The UNCTAD 'Trade and Development' report 2015 forecasts that developing economies as a whole are likely to repeat the performance of previous years, growing at between 4.5 and 5 per cent. It forecasts China's economy to grow by 7.5 per cent in 2014.

Improved performance of mining, manufacturing and services sector pushed India's economic growth rate to a two-and-half-year high of 5.7 per cent in April-June quarter. India's economy had recorded a subdued growth of 4.7 per cent in the April-June quarter of last fiscal year (2013-14).

The previous high was recorded at 6 per cent in the October-December quarter of 2011-12.

Speaking at the report launch, Jawaharlal Nehru University Professor and economist Jayati Ghosh, however, said expectations may need to be tempered.

"This recent (domestic GDP) growth that everyone is getting excited about it, that there is possibility for 7 or 8 (per cent), yes it is possible but what are we seeing so far, we are seeing another bubble being generated," she said.

"It is not growth based on sustained foundations and the bubble will again be associated with construction, house prices etc. rather than sustained demand of basic needs, basic infrastructure and so on."

"So, I am a little wary of this recent recovery. I don't think that a recovery based on these is a sustainable one and I think it would leave us with bigger problems in future," she said.


Expressing concern over power sector issues, the economist said, "There are at least 16 and I think possibly 25 major power investments that are half complete, and are possibly never to be completed, all of which have taken public sector loans which are paid for finally by all of our money and which are never going to repay".
The UNCTAD report forecasts that growth will exceed 5.5 per cent in Asian and sub-Saharan countries, but will remain subdued at around 2 per cent in North Africa and Latin America and the Caribbean.
Meanwhile, transition economies are expected to further dip to around 1 per cent, from an already weak performance in 2013.
The report further said in an increasingly globalized economy, it is difficult to regulate domestic finance if international financial markets are unregulated.
"In order to establish domestic macroeconomic and financial conditions that support growth, Governments should have suitable policy instruments for managing international capital flows at their disposal," it stated.
The report contends that international trade has not decelerated because of higher trade barriers or supply-side difficulties; its slow growth is the result of weak global demand.