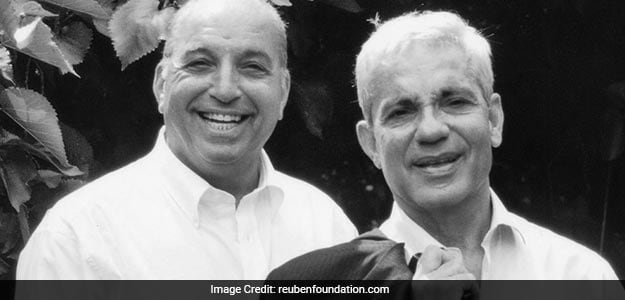 London
: India-born Reuben brothers were at the top slot in Britain's annual rich list released on Sunday.
Mumbai-born property magnates David and Simon Reuben have topped 'The Sunday Times' Rich List 2016 with a fortune of 13.1 billion pounds (Rs 1.26 lakh crore at 1 pound = Rs 96), followed by the Hinduja brothers at 13 billion pounds (Rs 1.25 lakh crore).
The Reubens, who own London Oxford Airport and London Heliport, have increased their fortune by 3.4 billion pounds in the past year to jump to the top slot.
Srichand and Gopichand Hinduja, who head the Hinduja Group, hold on to their slot from last year with an unchanged fortune.
However, another Indian tycoon did not have a similarly fruitful year as Lakshmi N Mittal lost nearly three-quarters of his wealth, as his steel empire took a hit from the global industry crisis.
The ArcelorMittal chief held the top slot on the list back in 2008 with a whopping 27.7 billion pounds, which is now down to just 7.12 billion this year.
He slipped to 11th on the list from 7th last year.
"The guys at the top who are feeling the pain this year are often hit by a cocktail of plunging stock markets, low oil prices and the crisis in the steel industry - sometimes by all three," said Robert Watts, compiler of the 2016 list.
At the third position was Warner Music owner Len Blavatnik with 11.59 billion pounds. He has dropped two places after a reduction in wealth by 1.58 billion pounds.
The UK has clocked 120 billionaires this year, the highest recorded since 2006, but the number of London billionaires fell for the first time since the financial crash - from 80 in 2015 to 77.
On the global scale, India has a record 56 billionaires, compared to 193 in China and 43 in Russia.